Today, having an e-commerce website even for small business owners is the way towards expanding and reaching a larger audience. While your e-commerce website is the body, e-commerce marketing is the soul that drives the website to introduce your brand to more and more people.
E-commerce marketing aims to build new clients, but at the same time, it's also responsible for retaining existing clients so that they keep buying your products or investing in your services. So, if you're wondering how to increase online sales faster, here are some of the insider e-commerce marketing tips that'll help in multiplying your sales this year.
Make your website simple and easy to navigate
When potential buyers spend their precious time on your website, they'd want to find everything that they need readily. If your website has not been designed properly, this will lead to a high bounce rate, and your audience might visit your competitor's website.
If you're asking how to grow e-commerce sales, create very clear and logical segments based on your products. Strike a balance between visuals and text so that the buyer gets a detailed glimpse of the product while also having useful product descriptions.
Prioritize on making your website mobile-friendly
Most people shop on the go using their mobile phones these days. Not many people have the time to use their laptops. This means most of your shoppers are viewing your online store using their phones. It's quite crucial that you have your website optimized for mobile phones. Ensure buttons like 'buy now' and 'add to cart' are bigger and of a pleasant color. Besides this, ensure that your website loads quickly, with all the images fitting the mobile screen properly.
Send highly-personalized emails to shoppers abandoning their cart
For shoppers who add items to their carts and then abandon it, you need highly-personalized emails to have them make the purchase. Your email for each shopper should reflect their shopping behavior.
When you do this, you create an impression that this shopper is important for you, which pushes the shopper to purchase the products. Furthermore, send newsletters and recommendations based on the shopper's buying preference based on their past purchases.
Don't miss the popular social media platforms
Modern e-commerce marketing involves addressing important social media platforms based on the type of business and setting up a business page on the respective platform. Social media platforms give you the chance to reach far more shoppers.
Be active on social media and share stories about your products
While being on social media is one thing, you also have to be active. For this, analyze the timing when a large number of your target audience is active on different platforms and post images and videos at such times.
Share stories about your products and videos that speak about them. For instance, you can post videos on how your products are produced or the motive behind creating the product. This will give your products a personal touch.
Reward your shoppers with loyalty points
While it's important to expand the client base, it is more so important to retain the existing clients. For this, you can reward your loyal customers. For instance, you can give them points every time they make the purchase.
Once they cross a specific number of points, they get to make a free purchase for a certain amount of money. You can also go for special discounts and giveaways on social media.
Capture your client's attention with product descriptions
To begin with, choose the kinds of names for your products that are unique, modern, and talk about the product. To add more to it, have the kind of product description that is easy to understand while also appealing to the shoppers. If you're looking for an example, you should check the Aroma Magic skincare products.
Take internal linking seriously
Internal linking is one of the important On-Page SEO techniques and offers endless opportunities to have more people view different pages on our e-commerce website. If you have blog posts that perform quite well, link them to appropriate product pages or categories so that people are directed to these pages to at least notice your products. This e-commerce marketing tactic can boost traffic to your website.
Make use of influencer marketing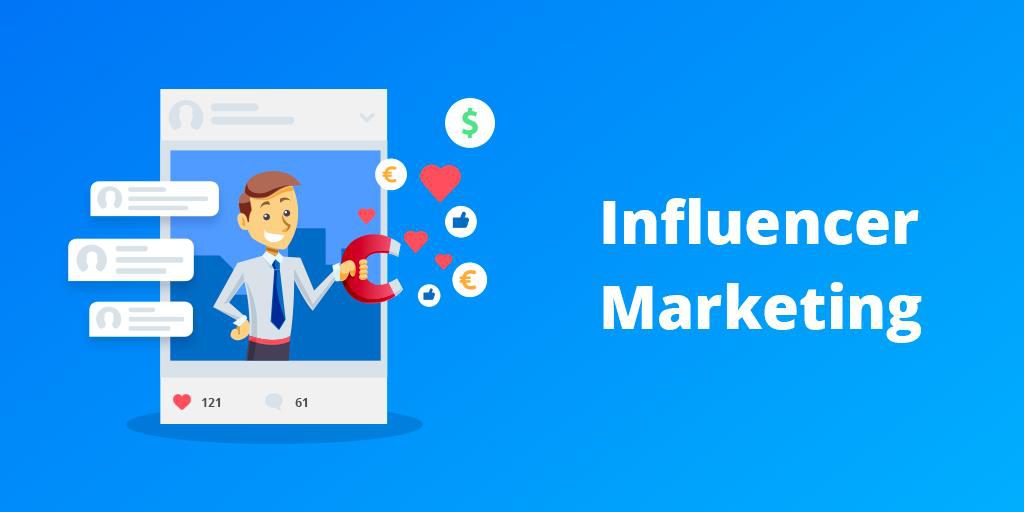 (Source: logwork.com)
Today, people look up to influencers and the products that they use before making a purchase. Influencers are often viewed as the most reliable persons to provide authentic reviews. You can make use of this opportunity and approach influencers with free samples of your products to market them. With this, you can also ask them to link to your website. This will increase outbound links while also adding to your credibility.
Add images and videos that offer perfect product visualization
One of the e-commerce marketing strategies for beginners is to invest in proper technology to film videos of your products and capture high-definition images for your website. This will help you in establishing your website as a professional one, attracting more people to explore your products. You can also post such images and videos to your social media pages.
Make use of automation
Personalization can become a time-consuming and tedious process if you have many customers. For this reason, you can automate certain tasks, like sending your clients product follow-ups, seeking feedback, etc. This will help you in engaging the clients while also not having to spend too much time doing it all manually.
Host live chats to reach customers
Live chats are an amazing way to reach customers besides some of the conventional means like emails. You can address their queries and provide help and support through live chats instead of only addressing client issues through emails or text messages.
Go for location-specific promotions
This is yet another way of personalization. You can figure out certain locations where your shoppers are concentrated and promote your products in that location. For this, you'd have to assess the kind of products that are popular with people of that locality so that you can promote your products with some exciting offers like discounts and free shipping.
Take your email campaigns seriously
While it's true that email campaigns are one of the most conventional e-commerce marketing techniques, you can use it to your benefit. While you should be sending emails regularly to your list of email recipients, offering them promo codes, free gifts, and vouchers will make your email campaign effective, having more people visit your website to purchase your products.
Upsell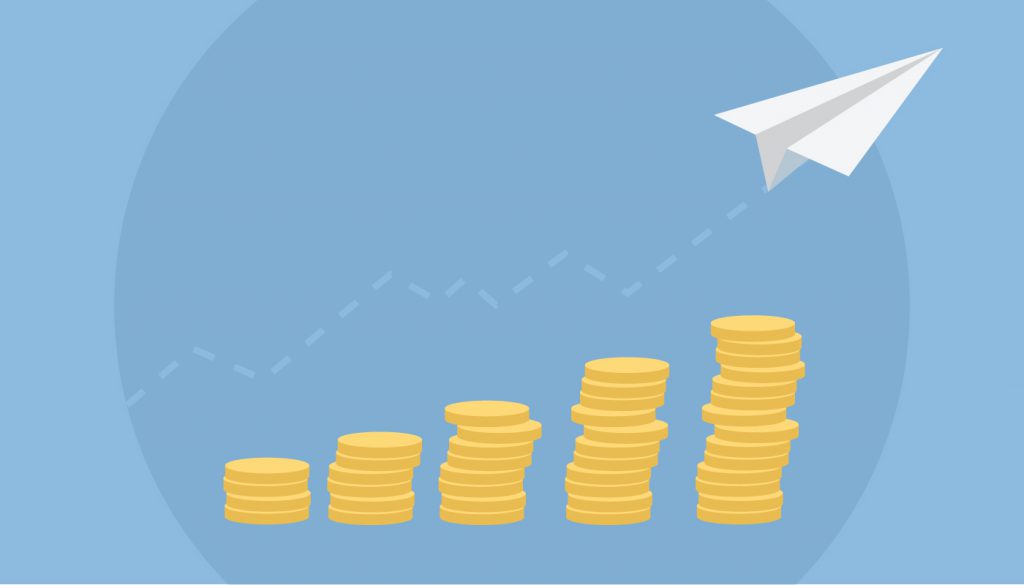 (Source: livechatinc.com)
Upselling is a great way to get shoppers to buy more expensive products on your website. When a shopper checks out a product, displaying a list of similar products that are slightly more expensive than the selected product will help the shopper make comparisons. While not always, this e-commerce marketing strategy may at least work for some of the shoppers, helping you sell some of your high-value products.
Sell on social media
You can also use social media platforms like Facebook store and Instagram to sell your products. Instead of waiting for buyers to visit your website through these social media platforms, you can make the purchase possible on these platforms, offering convenience to the shoppers while increasing sales for you.
Make your SEO game strong
Once your website starts ranking on the first page of Google, you will automatically have more people flocking to your website. For this, you can also focus on Search Engine Optimization (SEO) that helps in ranking your website, thus driving more traffic to it. You can use appropriate keywords, long-form content, effective linking, and other strategies.
E-commerce marketing, coupled with proper SEO tactics, is the best way to have more traffic to your website. This can help in tremendously increasing sales for your business.
These are some of the e-commerce marketing tips that can increase sales in 2020 and help in establishing smaller businesses. If 18 tips make your head spin, you don't have to do it all at once.
To begin with, pick a few e-commerce marketing tips that seem important to you and work on them. Subsequently, you can keep adding more to your marketing strategy so that you're not overwhelmed with all the work that it requires.
If e-commerce marketing is not your cup of tea, you can also have an expert dedicated exclusively to this task (only if your budget allows). With that, you can expect your online business to grow exponentially.
Dileep Thekkethil, who was formerly with a US-based online magazine, is the SEO content and guest posting service specialist at Stan Ventures. He is a frequent blogger who keeps a tab on the latest updates in the SEO and technology arena.