Plans designed for your small business
Our plans are designed to grow with your small business. Get started with a 30-day free trial or choose the perfect plan for your business below and calculate your price. We make it easy. Don't have time for marketing? We offer managed services to keep your marketing plan on track.

No contract required

15% annual billing discount

No hidden fees
Trial Period
• Full access to all features
• Live expert help
• Online resources
Starter
STARTING AT
billed annually

• Scheduling Calendar
• Email Marketing
• Social Media Management
• Sell Online Through Email
• On-Demand Video Training
• Technical Support via Phone or LiveChat

Smarter
STARTING AT
billed annually
Starter Plus:
• 800+ Email Templates
• 3,000+ Social Templates
• 1,000+ Stock Images
• Onboarding Specialist
Charter
STARTING AT
billed annually
Smarter Plus:
• Responsive Website
• Website E-Commerce with Shopify
• SEO Management
Online Marketing Features for your Small Business
Be a marketing pro with these time-saving features available only in SnapRetail.  Looking to find out more information about all of our small business features?  Check out our Features page.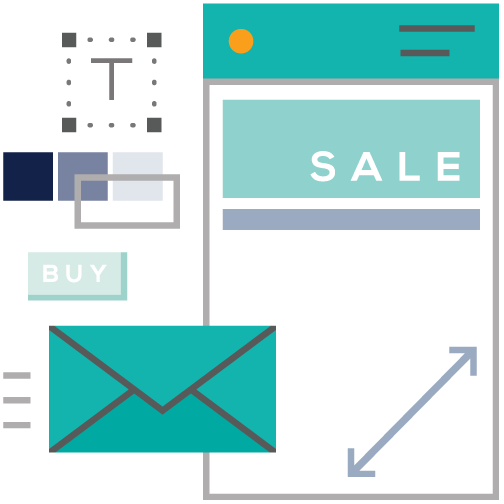 Small business marketing templates
Email templates, social posts, and stock images
Our Smarter and Charter plans include all of the marketing content you need to give your brand a professional look and help you stand out from other small businesses. Pick from hundreds of ready-to-send email templates and social media ideas. We take the guesswork out of what to say to your customers online to help grow your business.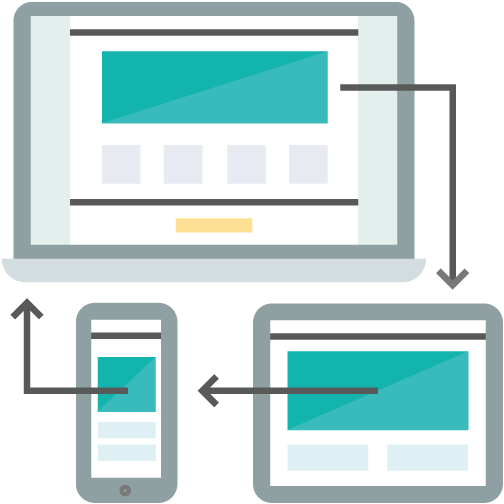 Mobile-friendly responsive websites
Pre-built website pages and scheduled website updates
A professional, responsive website that matches your brand without any coding or design work. Customize your site with over 300 look-and-feel options and unlimited custom pages with our drag-and-drop editor. Content updates can be pre-scheduled from our calendar to align with your email and social media strategy. Increase search traffic to your small business with custom SEO.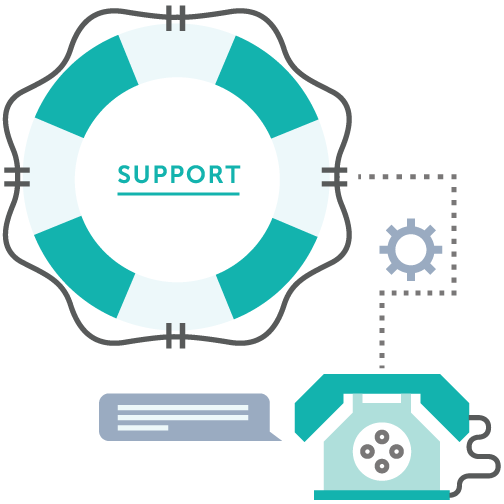 Small business marketing support
Talk marketing strategy and optimize your online marketing efforts
Let us help you set sail to becoming a marketing guru yourself. Schedule your 1:1 consultation with a Marketing Guru and learn industry best practices and how to apply them to your small business. Your Marketing Guru will get to know your business on a personal level, and chart your path to success every step of the way.
Frequently Asked Questions
What can I do with a free trial?
Everything! We give you access to our content, email editor, website builder, and calendar for 30 days.
Can I change my plan?
Yes! We let you change between Starter, Smarter, and Charter at any time.
How am I billed?
We bill your account on a per month or annual fee based on your contact list size. No additional fee's or charges. Period.
How many emails can I send?
We let you send as many emails as you like with all of our flexible plans.
Am I limited on the number of social posts I can schedule?
No! All of our plans let you schedule as much as you like. We don't want to limit your success online with social limits.
Do you have a page limit on your website plans?
Not at all. We let you create as many pages as you like with our website plans.
What's the difference between Starter and Smarter?
Our Smarter plan gives you access to our ready-to-send email and social templates and our stock image library. Our Starter plan does not have access to the ready-to-send content.
Do you have a limit on your image storage?
We don't believe in limiting your creativity. Upload as many photos as you like to use in all of your email, social, and website marketing.
Can you help me with questions?
We pride ourselves on our support. Email or call to ask questions about our product, your marketing plan, and more. Your success is our success.
Can you manage my marketing for me?
We know that you are a busy business owner and don't always have time for marketing. Our Managed Marketing Services are designed to lend a helping hand or even manage your entire online marketing.