E-commerce designed for your small business to increase sales online through email
Sell your products through email with ease. SnapRetail has two e-commerce options that will help you increase your revenue by selling products, packages or services online. Quickly sell through email with PayPal or pull in products from your online store with our Shopify integration.
Build and Update Your Online Store with Ease
Generate a new revenue source by integrating SnapRetail + Shopify. In one click, we'll sync your products, images, and customers right to your SnapRetail account.
Sell through email
Drag-and-drop to sell products right from your emails and encourage your customers to purchase right from the inbox.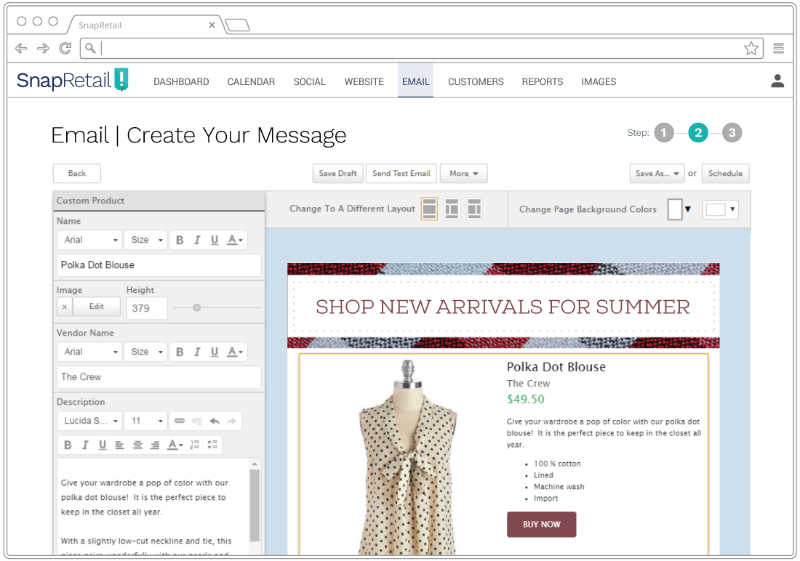 Quickly Sell Online with PayPal
Tap into a new revenue source with our SnapRetail and PayPal integration.
Sell through email
SnapRetail makes it easy for you to turn emails into sales opportunities with a simple click-and-drag.
Automate and Personalize your Email Strategy
Every successful marketing campaign results in two things: conversion and loyalty. Our goal is to increase your revenue and put the entire process within your control.
Advanced list segmentation
SnapRetail makes it easy for you to get the right message to an audience that's ready to make a purchase. Shopify users can create saved searches that sync with SnpaRetail automatically.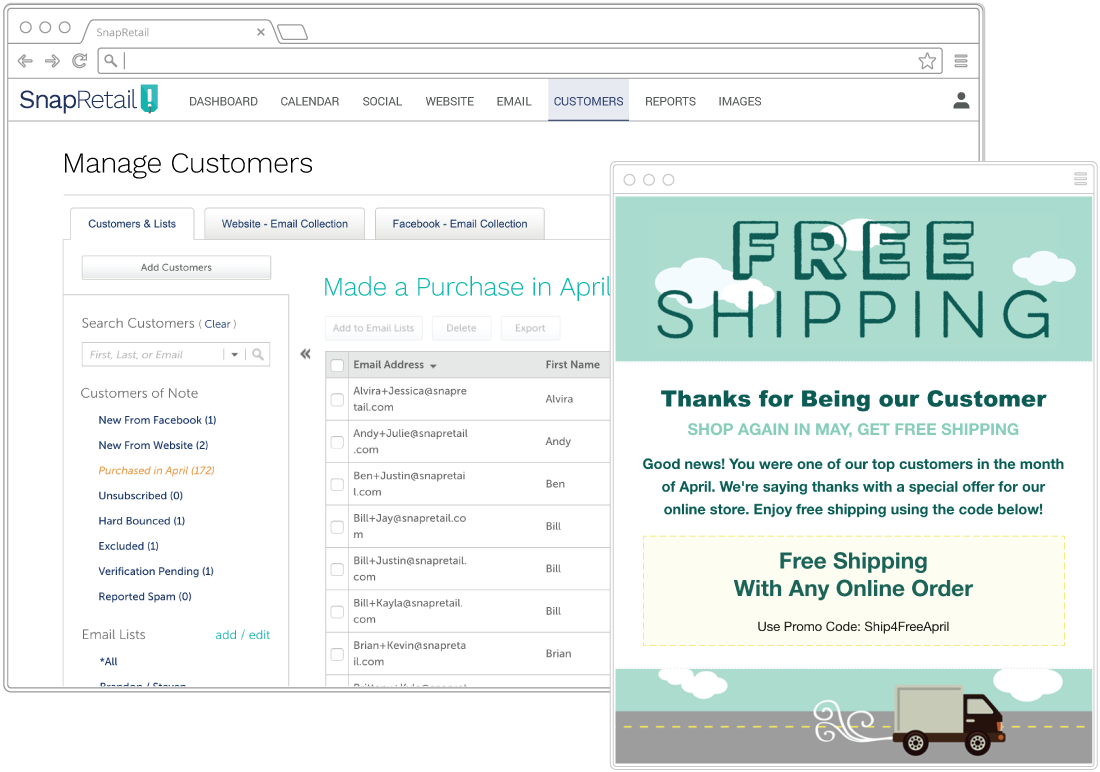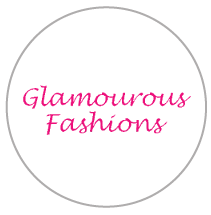 Only one day into the latest email and I have received orders for our monthly special!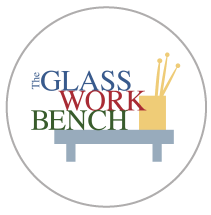 In 3 days I've made more from classes than I have in the previous 30 days! I may never have to cancel a class again due to lack of enrollment!
Let's Grow Your Business Together
Book time with an expert to get started today!