SnapRetail Software Features for Small Business Digital Marketing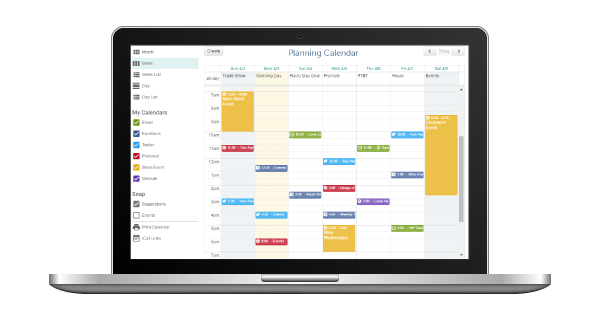 Personalization, email auto-responders and scannable coupons. Save time with 800+ pro templates.

Manage + schedule your social media with ready-to-post content, graphics, and FREE stock images.

Sell your products through email with PayPal or create your online store, drive sales with SnapRetail + Shopify.
Control All Your Small Business Marketing
SnapRetail makes it easy to create a unified marketing plan from one powerful marketing tool – the planning calendar.
Your small business marketing calendar
Get a comprehensive view of your marketing plan: emails, social posts, and events.
Make changes quickly
Simply drag-and-drop to reschedule any of your events.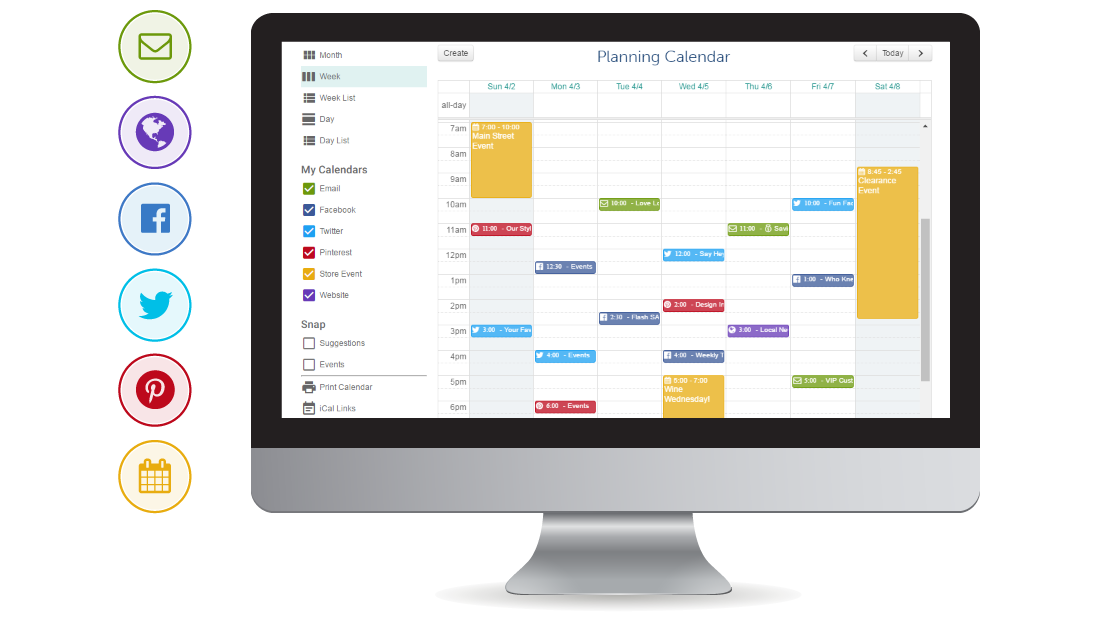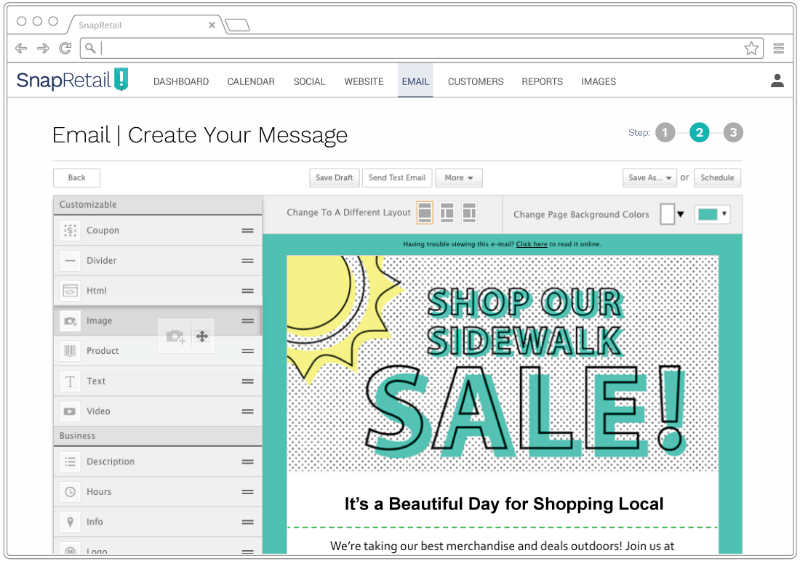 Smarter Email Marketing
Smart email marketing is all about sending the right message at the right time. SnapRetail's drag-and-drop editor, auto-responders and personalization capabilities make it easy for you to drive sales and results.
Take Control of Your Small Business Social Media Plan
Staying successful on social media requires you to constantly be engaged with your customers, and SnapRetail takes the guesswork out of what to say and lets you plan all your social accounts in one place – a day, week, or month at a time.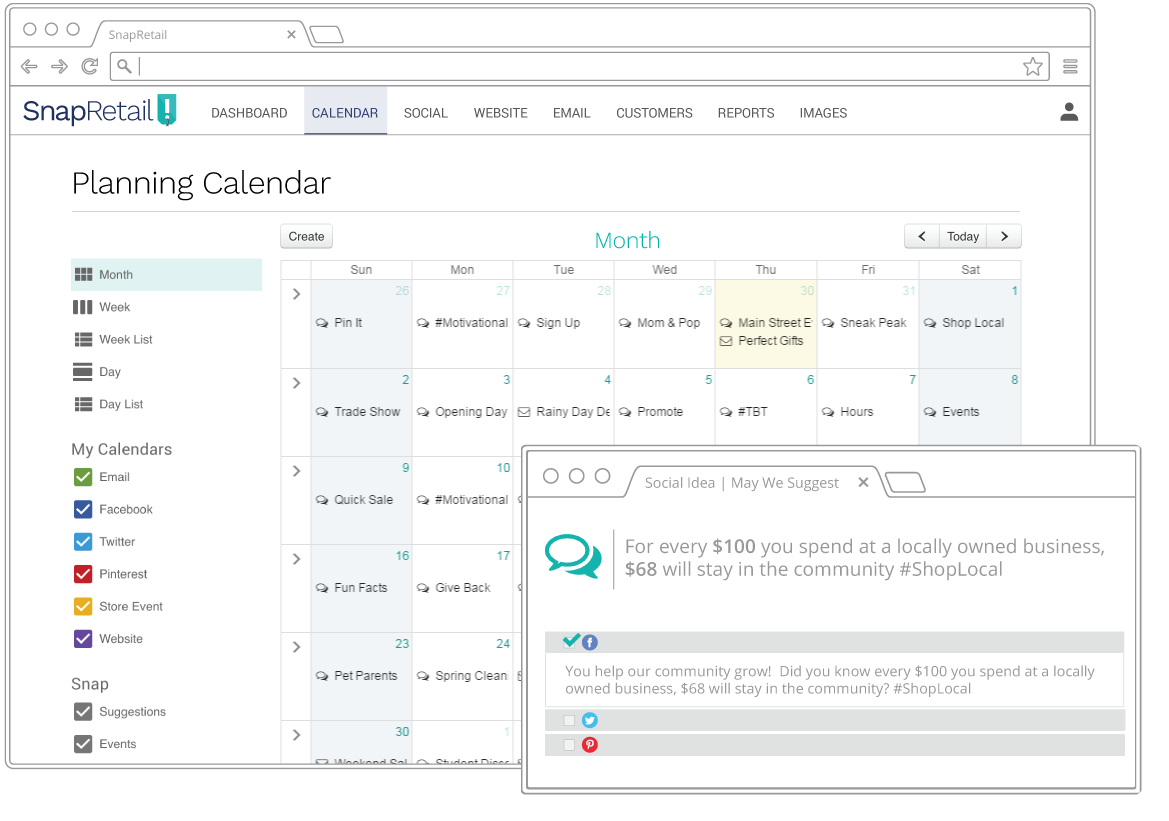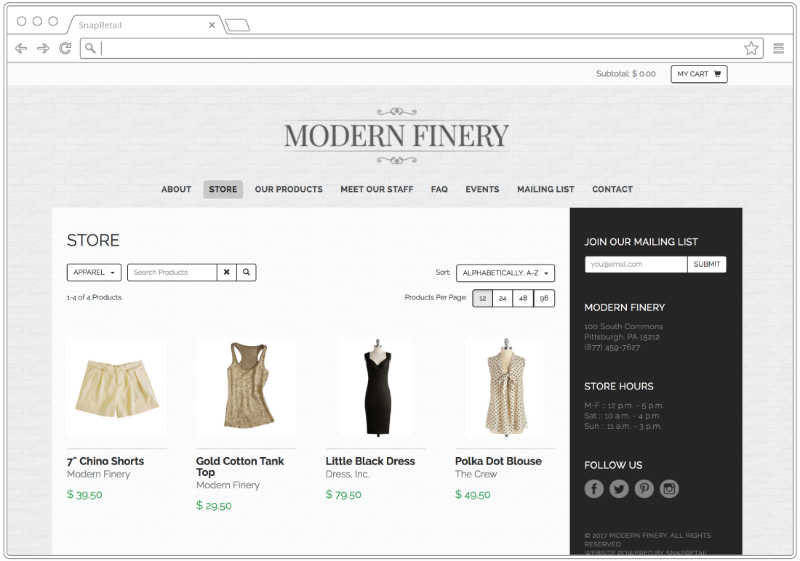 Grow Your Small Business Online
Looking to increase your small business sales online?  We give you the option to sell products through email with ease.
Book Time with an Expert Today