In the competitive world of E-commerce business, entrepreneurs always try to find techniques, tips, and tricks in order to increase the branding of the business and the customer's loyalty. There is a wide variety of strategies that helps in marketing and increases the visibility of the business. There are uncountable E-commerce techniques and strategies that effectively help in thriving the businesses, however, some of them are given below:
1. Hit It Strong With Contextual Marketing
Contextual marketing is one of the most effectual types of marketing in which people are served with targeted advertising based on terms they search for on their recent browsing history. For Example, Google AdSense Program is a straightforward version of contextual marketing, in which ads are displayed based on the terms that the user searched for.
It enhances the experience of the customers and enhances the customer's engagement, understanding and their interaction with your business. It is a cost-effective procedure and increases the targeted traffic to the website.
2. A/B Test Your Checkout Process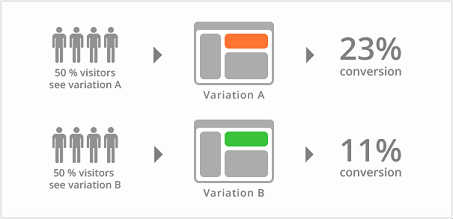 An effective E-commerce marketing plan always requires A/B testing. Running tests regularly through the entire checkout process of your E-commerce website is essential because it helps in determining the problems or issues faced by the customers when they find it hard to pay and abandon their carts. Converting the online visitors into paying customers is the ultimate goal of every E-commerce site. Therefore, A/B testing is the most effective way of increasing the conversion rates.
3. Put a Personalization Strategy into Action
Instead of wasting money on some faceless companies, it is effective to own a new marketing strategy that is personalization marketing. Introducing one or more 'faces' in order to brand your business is an effective idea. Sending emails by addressing people using their names enhances the customer's loyalty. Personalization strategy also effectively increases the brand's affinity.
Using the personalization marketing helps in building comparatively strong relations with the customers. It effectively helps in increasing the conversion rates. The more you enhance the engagement of your customers, the more feedback you receive from them, therefore, personalization strategy is an effective idea.
4. Cross Sell with a Purpose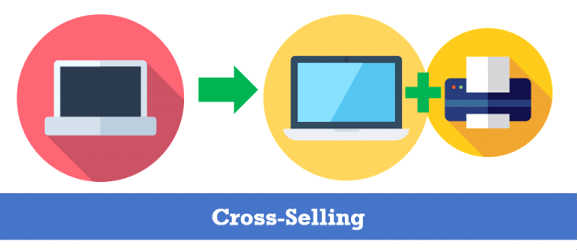 Cross-selling is an advantageous method for marketing because it enables the sellers to sell more products than before. Cross-selling makes it easy for the customers to buy comparatively more products in one place and also it helps in saving time instead of wasting hours for finding different products at different places. It effectively provides value to your customers.
It is great if you align the promotions with your products that effectively complement each other. This enables your customers to buy everything they need from your website. A research showed that cross-selling have been much more effective when appeared on the checkout pages. Therefore, adding images of promotional products in the sidebar menu can increase your sales.
5. Microtarget Your Customers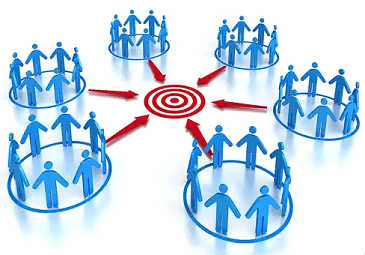 Microtargeting the customers is also an effective strategy for marketing your E-Commerce business because it helps in keeping on track the interests and thoughts of the customers and then utilizing the demographics and consumer data. It provides a great communication channel for the targeted individuals. Microtargeting requires searching for income levels, geographic locations, buying habits, and past purchasing behaviors of the customers.
Microtargeting can use effective ways such as Facebook advertisements, email, mobile messages, emails, robotic phone calls, retargeting ads, and much more. Therefore, in order to increase sales and the customer's loyalty, using the microtargeting strategy is a great idea.
6. Hype Up Engagement
Whenever you need to announce any promotions or your deals and discounts, creating a hype is a great deal. Hype can be created on all the social platforms such as on Facebook, Instagram, and emails. Usually, Facebook users spend around 50 minutes each day on its multiple platforms. Announcing your promotions on social media helps in enhancing the engagement and interaction with the customers. Also, user-generated content (UGC) is an effective way to attract customers toward your brand. User-generated photos are also a great way of generating a social proof. It further increases the sales of the brand. Your announcements make the customers excited about the sales and promotions of your business and increases the conversion rates of your business.
In this competitive world of business, setting up a new business and enhancing its revenue growth is really complex, however, you can take help from social media company Dubai. The social media services Dubai are effective in enhancing the engagement with the customers on every social platform.
About the Author
Junaid Ali Qureshi is a digital marketing specialist who has helped several businesses gain traffic, outperform competition and generate profitable leads. His current ventures include Elephantation, eLabelz, Smart Leads.ae, Progos Tech and eCig.