A guest blog post from our friends at The Edge Retail Academy
Review and conquer, with the New Year, in front of us!  This is the time each year that you will be planning your strategies for 2017 very shortly.  Smart retailers will take this opportunity, to review what went well and what could have gone better in 2016.
Starting now, it's the perfect time for retail owners to sit down and have a good hard look at how their businesses are and have been running.
Although ongoing performance monitoring is important, it's also critical to dedicate a particular time of the year for setting some clear goals and asking some strong questions about where you have been and where your business is going.
This exercise is worth doing with the whole year in perspective.  Why review what is already history you may ask?  If you don't learn from history then you are destined to repeat it.  If business wasn't as good as expected, then the last thing you would want is to repeat it!
Below, are some relevant areas within a business and the types of questions that should be asked.
Marketing
Did you spend more or less money on marketing activities compared with previous years?

Did that reflect in more or less customer traffic?

Were there items marketed that created high demand?

What effect did you notice from competitors' marketing

What will you do differently for the next year?
Inventory
Were there product categories that were short of product, thus resulting in lost sales?

Was this a purchase issue or a continuity of supply issue (i.e. a buying issue or a supplier issue)?

Were there any customer product requests that you could not satisfy or offer an alternative

Were there any issues with re-orders that potentially cost sales in December?  If so, how can these be minimized?

Were there any issues with product quality (This could have a negative impact on staff confidence with the brand/supplier)?

Did the items you purchased, sell?

How much aged inventory did you successfully target and sell?
Vendors
Were there vendors who let you down with re-orders?

Have you made them aware of this?  What will you do to stop this being repeated?

Were there any vendors that had sales that exceeded your expectations?

What do you plan to do about this?

Were there vendors that you had Memo product from?  How did this perform?

Have you returned the balance and paid for what you sold?
Staff
Were you happy with the staff's performance?

Are there any members that need recognition for exceptional performance?

Are there any that need re-focusing because of poor performance?

Did you give team members enough direction and motivation? If not, what is your plan to change that?

Could you have allocated hours better?

Did you have your best people working during peak times?

Could they have benefited from some additional training?
These questions have not been developed as a complete or exhaustive list but should rather act as a catalyst for jewelers to ask better questions regarding themselves and their businesses.
Moving Onwards and Upwards
Now it's time to look forward. This means setting some Key Performance Indicators (KPIs) and asking how these numbers ideally should look – again both for the year ahead and for the next December's sales goals.
Sales, Gross Profit and Net Profit
"Most people aim at nothing and hit it with remarkable accuracy."
What are your sales, gross profit and net profit targets for the coming twelve months? A clear goal will increase the chances of hitting targets, which is the most important goal of all.
Inventory Levels
Do you have too much, too little or just enough stock?

What do you need to achieve your sales goals?

What's the plan for obtaining your optimum inventory level?

What does your aged inventory status look like?
Debt Levels
If you have debt – both personal and business – what targets are in place for reducing it?

Are these targets broken down monthly so you know how much you want to see your debt dropping throughout the year?
Owner's Hours
What hours do you plan to work this year?

Will you do more or less?

What would be your ideal workload in the coming 12 months?
Finish by Following this Formula
Four Key Areas that Business Owners Should Address:
What should you do more? This involves looking at what worked well – either by careful planning or sheer good fortune – and whether these processes can be expanded.

What should you do less?  Think about the biggest frustrations over the past year and how you can have less of them.  Delegation is at the forefront here.

What should you start doing?  Don't procrastinate; make changes now!

What should you stop doing?  Are there product lines that are no longer profitable or staff members who are no longer an asset to the business?  Are there activities/tasks that now appear pointless?
If you want the next Holiday season and 2017 to be different from previous years, then plan ahead now. It's never too early or late to make New Year resolutions!
For retailers who are looking for even more guidance on how to make positive changes in the year ahead, we are happy to assist you.  If you are interested in a complimentary business opportunity analysis, please let us know that as well.  877-569-8657, ext. 1  or  Becka@EdgeRetailAcademy.com
About the Author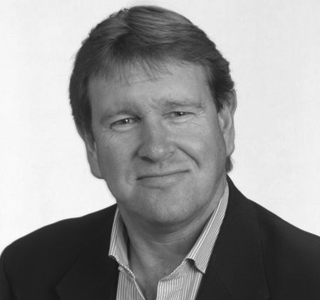 David Brown – President, The Edge Retail Academy
Born in New Zealand in 1958, David has over 15 years experience in consulting, training and public speaking. In 1996 David began offering his own unique brand of specialized training and management services to retailers throughout Australia & New Zealand.
Following an early introduction to the jewelry sector, David bought a half share in a jewelry store in the Australian State of Victoria ‐ a business that experienced a threefold increase in sales and net profit in just three years.
David's retail clients include two of the major Australian jewelry buying groups and a New Zealand jewelry group who between them have a combined membership of 430 retail outlets.