You have the winning Idea. You have taken the time to create an overall plan that outlines what you want your retail store to feel like and what type of merchandise you want to offer. And you are pretty sure that you have the financial backing (either through personal funds or loans) to move forward. This is an incredibly exciting place to be! And it can also be a bit overwhelming to have so many details to face and tasks to accomplish. What is top priority to ensure your success and what can be ranked lower on your list?
In this article, we will look at five "must haves" to open and run a successful retail store.
Marketing Plan
Even if you do not create a full business plan for your new retail store, I highly recommend that you create a Marketing Plan. In the process of creating a marketing plan, you will define what your website will look like, your target customer market, learn things like where they live, how much money they make, what their other interests include, and how you will reach them to invite them to come and shop.
With this information, you will be able to weigh the benefits and challenges of different locations you might consider, as well as how to refine your inventory to produce the most appeal.  In addition, this will solidify your "brand" (your promise to your customer) and assist you in deciding on the logo and artwork you will use to differentiate your store from the competition.
Your marketing plan will also spell out your planned advertising venues (internet, print, TV) as well as address your signage needs. And you will have a solid idea of how much money will be needed to attract the clientele you desire.
You should consider using an all-in-one marketing platform like SnapRetail to help you with your marketing plan. SnapRetail is loaded with features such as sending email campaigns, scheduling social media posts, and building your own website.
Website
In today's world, a website is no longer a luxury. It is truly a necessity for every new business. In fact, Forbes Magazine states, "Multiple studies confirm that consumers report using the internet first (80% of the time) when they need a new product or service."  With statistics like that, having a website that is easy to maneuver and attractive has to be at the top of your priority list. If you don't have the knowledge or time to create an aesthetically pleasing website and also boost your SEO (search Engine Optimization) ratings, hire a professional. Your site should be up and running, even if you are not offering ecommerce right away, before your store opens. The sooner the better, as you can initiate on-line advertising to generate customer interest well before opening day.  
It is also becoming easier for the layperson without much technical expertise to build their own website. Many companies offer templates in a variety of excellent designs, so you can build a website for your store that is hard to distinguish from those built by a professional.
Location
In finding the optimum location, start by referencing the information you compiled about your target customer in your Marketing plan. This will tell you where they live, work and gather for other activities within a certain town or zip code. Once you have this data, you should be able to narrow your choices down to two or three locations that fit your price and size range by accessing online resources such as local realtor websites, Craigslist and LoopNet.  From there you will need to determine the advantages and disadvantages of each location, such as lease requirements, amount of buildout requirements, available space for signage, amount of foot and auto traffic, ample parking, and safety of the area, to ascertain the best location for your business.
Click edit button to change this text.
Store Layout
One of the most crucial decisions you will make is in the "flow" or layout of your store. Your merchandise mix will dictate the type of fixtures and shelving required to display the inventory you want to carry. And the placement of those fixtures can make your store inviting, which encourages shoppers to spend both time and money, or off-putting and uncomfortable. The desired end result is that you have store fixtures with tempting displays that "draw" the eye from one to another,  in essence subtly "leading" customers from one area of your store to the next.
POS System and Inventory Management
Unless you plan to have a very small retail store, it is highly encouraged that you purchase a POS (Point of Sale) program. You may think a cash register is all you need, and it might be right at first, but a cash register will not help you manage your inventory, retain valuable customer data for both loyalty programs and customer contact, process credit cards, or track sales by item. A POS system may seem like an unnecessary expense, but it will pay for itself in the money that you save by electronically generating purchase orders, and the time that you spend managing your business by offering immediate sales and inventory reports.
Building a Foundation
If you concentrate on these five "must haves" first, you will have a solid foundation established for your retail store launch. From here you can focus on hiring great employees, finding a security system, honing your inventory, creating a procedure manual, and all the other myriad tasks required to be successful in retail.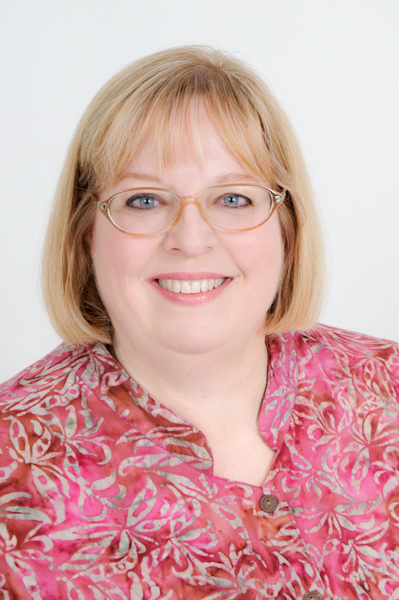 About the Author
Kim Perkins is a business consultant, author and national speaker specializing in retail, employee relations, and streamlining workplace systems. She owned and managed an award-winning retail store for 23 years, writes for
Fit Small Business
and retail trade publications, and offers consulting services to small businesses throughout the US.