Do you want to increase your sales?
If the answer to that question is a big fat "YES" (which I'm hoping it is!), email marketing is the perfect channel to help you do exactly that. Sell more of your products and increase your revenue.
In case you didn't know already, email marketing has one of the highest Return on Investment (ROI) of all online marketing channels. Email has an average ROI of £38 for each £1 spent (approx $55 for every $1.45 spent) (DMA National Client Email Report 2015).
And it's not surprising when the world is still using email as one of its main communication tools!
Radicati estimate that there were some 2.5 billion email users active in 2014; that's around 2.5 times Facebook's global reach. Of the total number of digitally-connected people, 85% use email according to Ipsos.
So if you're a retail business and you're not using email marketing to sell your products, you're actually doing your subscribers a disservice – these are people who have previously bought from you and/or signed up to receive your emails on an ongoing basis – they WANT to hear from you.
According to a survey by MarketingSherpa the vast majority of Americans (91%) WANT to receive promotional emails.  And when it comes to why people sign up, these promotions feature top of the list; discounts are most popular, but there are also secondary factors such as affinity for the brand and being a regular customer that influence the decision.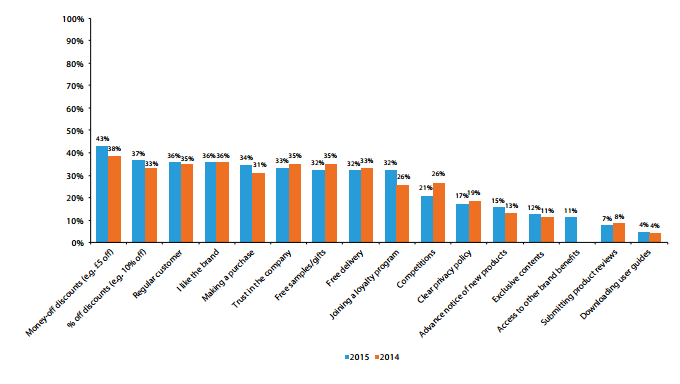 Email marketing is a fast, targeted, highly personalizable, completely measurable way to sell your products directly to your prospects and customers.
But many businesses are either not using email marketing at all to grow their businesses, or are falling into the trap of making some key mistakes when they do.
I, Kate Barrett, founder of Shine a Light Media (www.shinealightmedia.com) and The Email Marketing Academy (www.theemailmarketingacademy.com), will show you 4 mistakes most businesses make when selling their products through email marketing: 
Mistake #1: No clear Call to Action (CTA) in your emails
Many marketers may be tempted to try and cram in too much information into one email. But as with anything in life, if you give people too many choices, they are more likely to get confused and leave without doing anything.
Having a clear thought process (such as a theme) and a single, dedicated CTA that is repeated at least 3 times throughout your email are the most powerful ways to keep subscribers engaged and responding to your CTA.
And don't forget to always include your CTA in a mix of text and image based links. In most email clients, when emails are opened, images are turned off by default, leaving a big grey box or blank space where the image should display.
If you include your main CTA and link in just images, without being turned on, the subscriber will not be able to discern your message or act upon it.
Using bullet proof buttons (buttons built into the HTML rather than a static image) so that even with images disabled, subscribers can still see and act on your CTA is a great way to help maximize conversions. 
Mistake #2: Not planning in advance
There are always a million and one things going on at the same time in any business and email is just one (very big) part of that machine.
To make sure that the machine is well oiled and works for you to make your life easier and more profitable, you need to make sure that all of your marketing is supporting the wider business and helping you to meet your overall objectives by having a clear plan in place.
If you don't, you'll also find that it is very easy for days and then weeks to roll by before you suddenly realize you haven't emailed your list in a while.  So you quickly try and cobble together a message. You choose random products, forget to include some important information or perhaps even link to a product that's out of stock in your haste.
Email marketing is not a channel that works solely independently from everything else in your business – it's at its best when integrated with your other marketing. But without a plan, how will you know that you are providing a consistent message across your channels, or being sure to send a campaign out at exactly the right time to support a sale or special offer being launched in your business?
Having that documented plan in place allows you to ensure your email campaigns are supporting and working hard to help you achieve your overall business goals.
To achieve this, start by mapping out your regular newsletters and sales emails for the next 6-12 months on a calendar. Then note down any upcoming events (e.g. Christmas, sales periods in your business, special events or any other notable dates) and add in any emails that you might want to send around these.
Now, there is of course much more to creating a solid email marketing strategy than just this, but doing so will give you the start of a strategy for your manual emails that will keep you on track in the coming months.
Consistency is vital in email marketing to ensure that you stay at the front of prospects minds and provide value on a regular basis.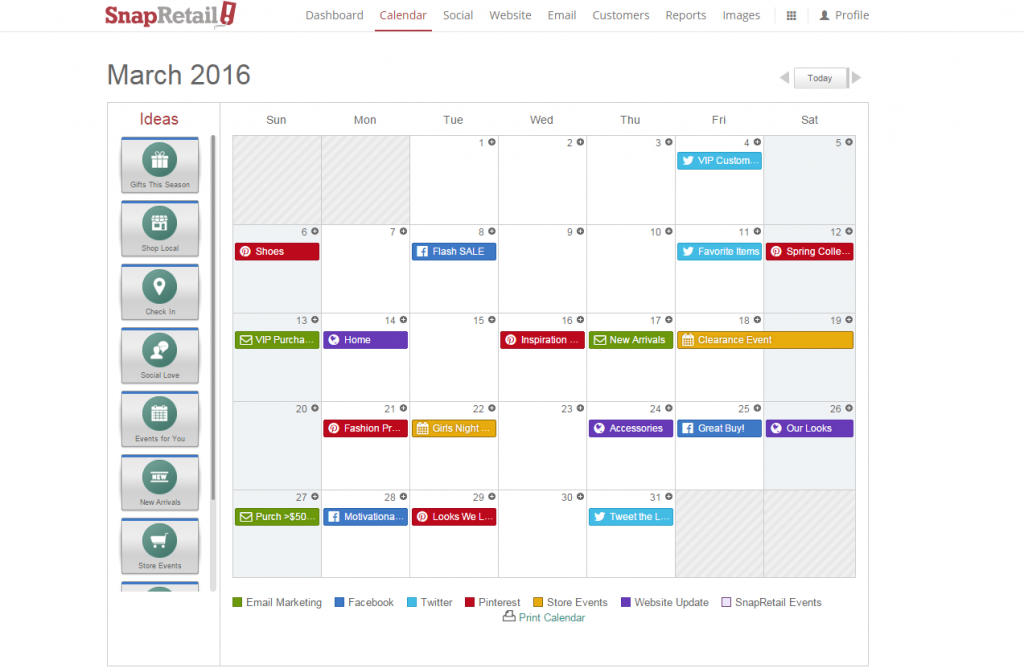 Mistake #3: Not testing what works best for YOUR audience
There are lots of statistics available online, and many claim to tell you the best format of subject line to use for the highest open rates or the best time of day/day of week to send your emails. But these statistics are just a snap shot of that companies data and do not represent YOUR subscribers. Each company, database, and individual subscriber is different, and what works for one may not work for another. So it is vital that you test your own campaigns to see what works for you. Use these widely available studies and statistics to give you ideas of what to test for your own sends.
The best place to start is with A/B testing – taking two versions of your email with one element different (such as the subject line) and sending this to a smaller subsection of your database. After analyzing the results of this test you can then decide on a 'winning' version (whether that be in terms of the highest number of opens, clicks or conversions for example), which can then be rolled out to the remainder of your database. Alternatively, you could run a straight 50/50 split on your whole database and use the learning's for future campaigns.
Mistake #4: Not following up
Instead of sending just one email to encourage people to take an action, consider sending a series of messages to encourage maximum conversions. For example, in the lead up to a renewal like McAfee in this example:

Or a series in the run up to an offer expiring like this example from Custom Greek Threads:

Sending over a series rather than just one email means that you have a chance to build up your messaging and don't have to cram too much information all in one email. It also gives you an increased chance to capture someone's attention – if for example, they didn't see the previous email you sent, were busy or the subject line didn't appeal to them. You get another chance to capture their attention with slightly different information (such as benefits, or featured products), use different subject lines to attract their attention or implement scarcity with an end date (to an offer for example) and encourage a conversion.
And don't forget, you can not only follow up on previous emails to reinforce a message, but also on behaviour. For example, if someone comes onto your website, adds items into their basket and then abandons the purchase, consider following up with a series of 3 messages to regain the sale. Or if a subscriber hasn't opened/clicked on your emails in a long period of time, you might send a series of emails with the aim of re-engaging them.
These types of campaigns can be some of the highest converting emails you'll send as they are based on the behaviour of an individual subscriber and aim to send the right message to the right person at the right time.
So let me know in the comments below, have you fallen into any of these traps? How do you plan to ensure you are maximizing your chances of making sales through your email marketing?