Instagrammers rejoice! We can now easily switch between accounts. Gone are the days of logging out of one account, logging into another (and if you're like me resetting your password because you've forgotten it), then logging out, and logging in to the original account. One click and you're able to switch between multiple accounts on Instagram! 
Want to try? Make sure you have the most recent version of Instagram installed on your mobile device then follow the steps below to set up multiple accounts.
1. Go to your profile (click on the right-most icon in the bottom navigation bar) and click on the Options gear.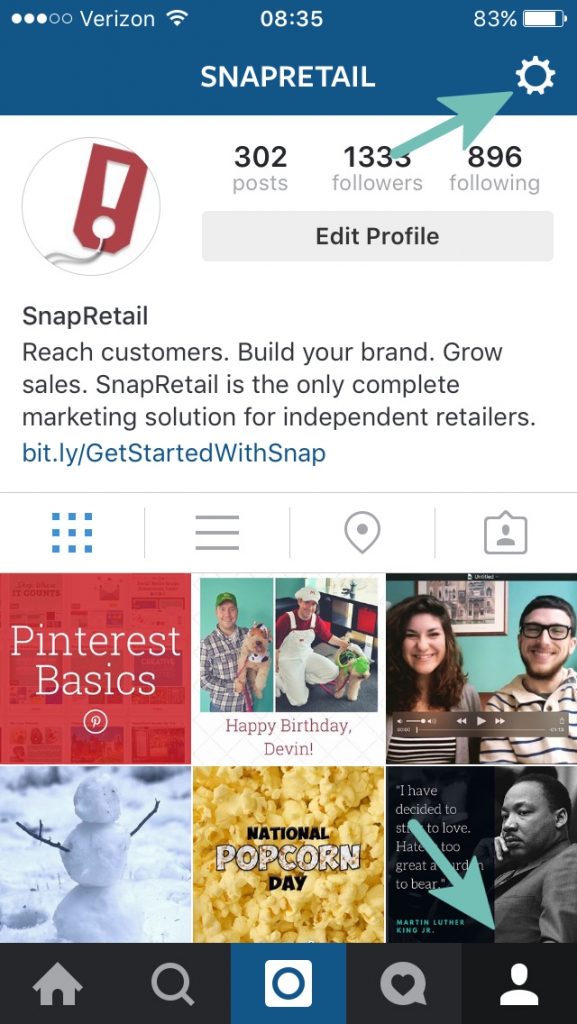 2. Scroll to the bottom and click Add Account
3. Login with account credentials and you're connected!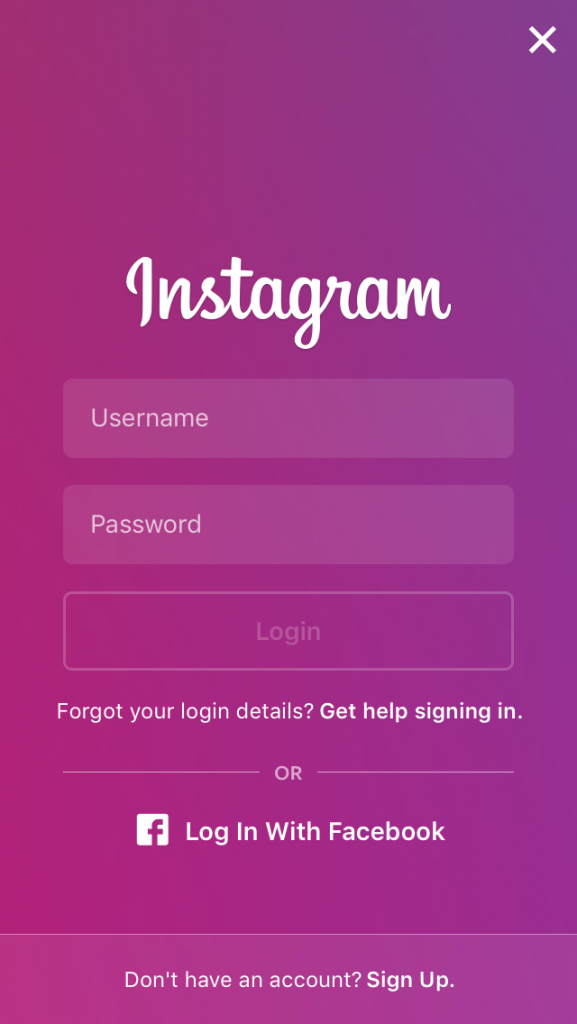 To switch between accounts click and hold the profile image in the bottom navigation toolbar.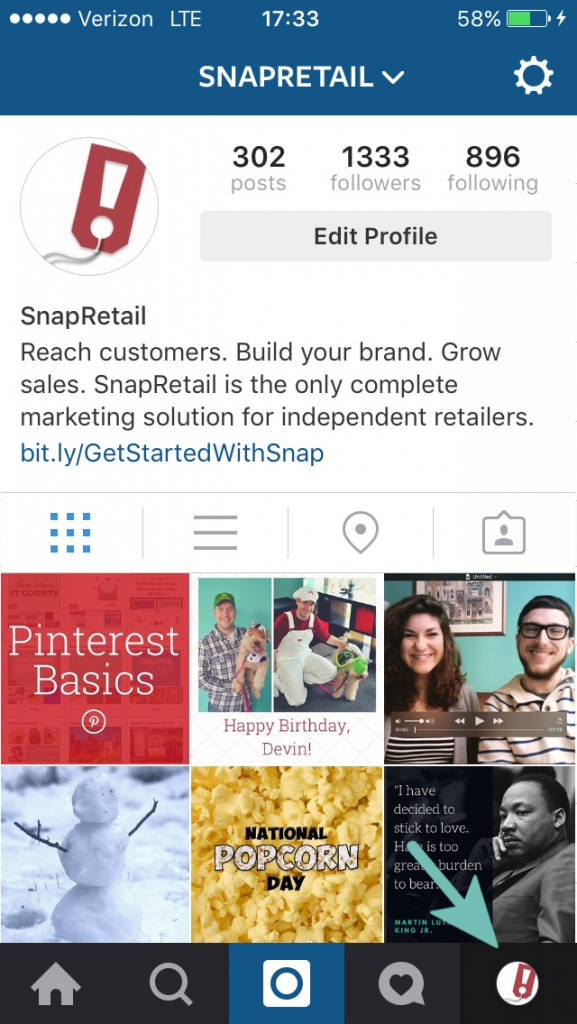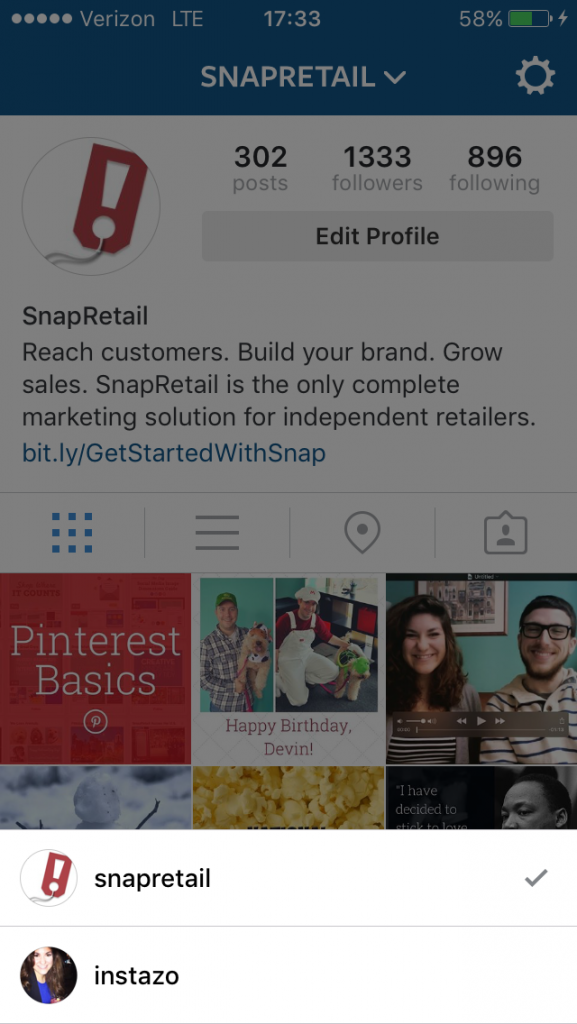 And don't worry about missing a notification! Push notifications are enabled for both accounts you're logged into.
Hooray! It's even easier for small businesses to be on Instagram. Wondering what to post? Watch our webinar or download the Instagram 101 guide.
Happy Instagramming!