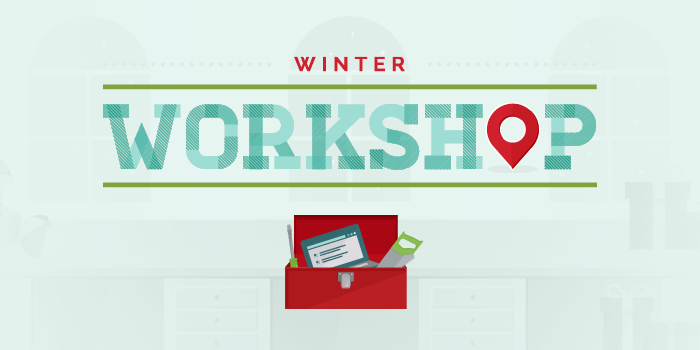 Cue the jingle bells! Our Winter Workshop for 2015 is almost here!
You can stock great products and plan exciting sales, but without a marketing strategy your customers likely won't know about them! You didn't start your small business because of your love for online marketing, but we did.
That's why we created a Winter Workshop. For three weeks, our experts share the best webinars, guides, and downloads to help you maximize your fourth quarter.

Join Winter Workshop and gain access to:
Educational webinars on preparing your store for the busy season, maximizing Small Business Saturday, and bringing your brand top-of-mind with social media and email marketing

Guides, printables, image bundles and email subject lines

Weekly video tips from experts in marketing