We are excited to announce our latest integration with Shopify to help expand your e-commerce store to the inbox, social, and beyond!
Why did we choose to partner with Shopify?
Shopify has a mission to make commerce better and possible for all businesses – we really care about that.  Our driving passion and vision is to help small businesses market themselves to their full potential.  This integration now makes it possible to extend your selling potential from an e-commerce site to your customers' inbox through targeted email marketing and increased social integration; it's a perfect fit.
Why is e-commerce a big deal, though?  It is projected in 2018 that the web will account for 11% of total retail sales and U.S. e-commerce sales are expected to grow from $263 billion in 2013 to $414 billion in 2018. With those two statistics, it only makes sense for businesses who are currently brick and mortar to start selling online or miss out on a major growth opportunity.  Now, Shopify and SnapRetail make it possible.
Below is an overview of some of the amazing things you can do with Shopify and SnapRetail to transform and grow your e-commerce store.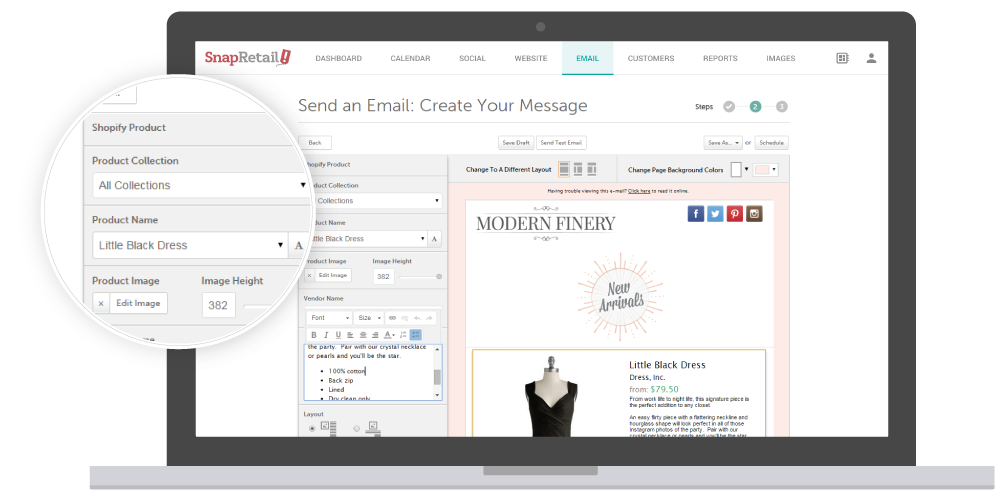 Sell Products Through Email
According to the Direct Marketing Association, email marketing has an ROI of 4,300% with acquisition rates that have quadrupled over the past four years. Email marketing is a big deal and it's why we let you sell your Shopify products right from any email with a simple click and drag. All product information is pulled in automatically and is editable. After receiving your emails, customers can click to make a purchase right from their inbox by phone, tablet, and more.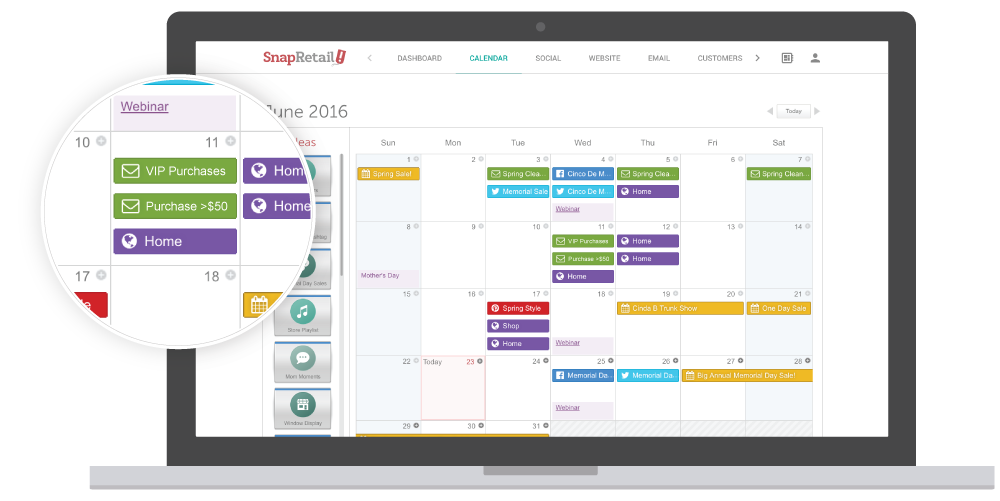 Target Your Marketing Emails Based on Customer Behavior
Sending your customer's targeted emails that are both timely and relevant is a major part of email marketing success. In Shopify, easily target and filter customer lists based on specific buying behaviors. After saving, we automatically sync your lists to SnapRetail and keep them updated as new customers are added or removed. Tell customers who have made a purchase in the last week about a promotion or reward loyal customers who have reached a certain purchase amount by sending tailored email promotions. You can even re-engage customers who haven't purchased in awhile and more!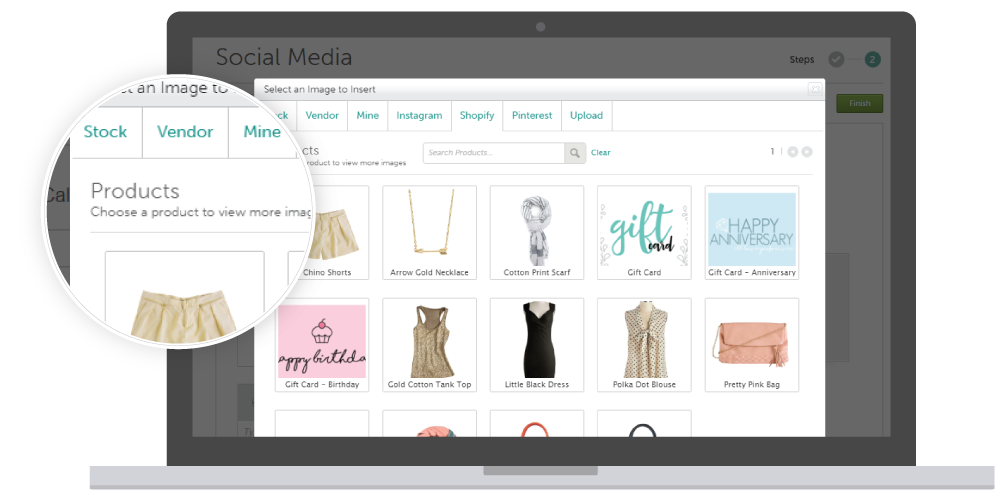 Use Your Product Images Anywhere and Anytime
Your e-commerce store has hundreds of product images just waiting to be used in all your marketing.  We make it easy to showcase your products in an email and on Pinterest, Facebook, and Twitter. Your Shopify product images are automatically updated and organized for you with no manual uploading required.  Now you can share photos of a new product line to a Facebook Photo Album and Pinterest Board from one place in seconds.
Update Your Customers Automatically
The days of uploading and keeping your customer lists updated manually are a thing of the past. If a customer selects to receive your marketing during checkout, we'll automatically add them to your SnapRetail account.  After syncing, you can use pre-created filters to send targeted email campaigns or let us automatically send them a welcome email for you.  We take the manual work out of customer management so you can focus on running your store.
Ready to get started? Navigate to our features page to find out more about SnapRetail or visit our Shopify App listing to link your account and get started today!