Everyone knows that small businesses have an ace up their sleeves when it comes to customer service. They're small enough to offer a personalized customer experience whereas larger businesses simply don't have the manpower to provide such service to all their customers.
Small business owners often know their repeat customers by name. They know their purchasing habits without having to look them up and know exactly who would be interested in a new product when it arrives in the store.
When done well, this type of customer-merchant relationship fosters loyalty and good word of mouth. Small businesses can build on their customer service success by broadening their approach to include new customer service trends such as growing use of mobile devices.
Mobile sales are growing at a rapid pace and more and more consumers are using their mobile phones to perform activities such as store searches, looking for coupons, comparing prices and making purchases. Businesses both large and small have had great success with using mobile to enhance their customer relationships.
So how can small businesses take advantage of this growing trend? Here are some tools that can help you take advantage of mobile:
The popularity of Apple has made Apple Pay a trustworthy new addition to the mobile pay world. Mobile pay has had a slow climb as customers doubted its security and it's been relegated to a niche and experimental way to pay. Apple has brought it into the mainstream with their simple and secure one click pay method. They use NFC technology for security and since they launched this year, they're already accepted at a million stores.
Android Pay
Of course, many smartphone users have Android devices, so including Android Pay is a must. They offer the same streamlined ease as Apple Pay does and allow customers to track their purchases through their app. Android pay is highly secure and used at huge number of stores. Mobile pay is expected to see a 210% increase in use in 2016. To increase mobile pay sales, some brands are offering incentives to customers who use it through their loyalty programs.
This mobile app builder caters to small businesses. As the world of commerce moves towards mobile, it's more and more important for businesses of all sizes to adopt mobile apps. They increase customer loyalty and ease marketing communication between client and merchant. Once considered a luxury for big businesses with big budgets, mobile apps are becoming a necessary feature for small businesses to keep up with the popularity of mobile.
BiznessApps' mobile app creator allows businesses to build their own app and integrate loyalty cards into it, so customers don't have to carry a physical card with them. You can send messages to your customers through the app, offer discounts, take orders and reservations, and accept in-app payments. Great for building up your relationship with repeat customers.
Small businesses who try to send business text messages from their personal phones soon run into trouble. It becomes costly, cumbersome and they find that their regular service can't handle the volume. Text Magic is an affordable bulk messaging service that allows you to send and schedule text messages to your SMS loyalty customers.
Most big businesses have SMS loyalty programs, but you'd be surprised how many small businesses fail to take advantage of this popular and convenient way of engaging loyal customers. Did you know that 97% of Americans text at least once a day? And that texts have a 99% open rate? If you're not using SMS to reach your core customers, it's time to start.
This popular polling platform can be used on mobile as well. You can design your poll using their various question types and send it out to your customers, so they are able to respond from the convenience of their mobile. After a customer has had a meal at your restaurant, finished a class or made a purchase, send them a poll asking how their experience was.
If the experience was good, having them rate it will reinforce the positive experience. If it was bad, they'll have a place to express their disappointment and it will be an opportunity for you to address the problem and make it up to them.
You can use polls in other ways too. For instance, if you're thinking about changing your logo, you can ask your customers to vote for the one they like best. It's a great way to engage your loyal followers and let them know you value their opinion.
This service is ideal for small businesses. It advertises deals and promotions at nearby venues. Their mobile app allows customers to search for the closest good deal when they're on the go. The obvious advantage of adding your business to their list is increased advertising for your store.
Also, people who use it are looking for advantages in price and location, making it possible for you to get a leg up over bigger, more well-known businesses in your area. If you doubt that, you should know that 96% of Americans plan to use their mobile device to find better retail bargains.
By using this platform to offer coupons to clients, you can take advantage of the fact that the redemption rate for mobile coupons is up to 10 times higher than that of paper coupons. Customers will appreciate the discounts and hopefully come back for more.
Customer service is essential to the survival of any business and small businesses have a particular edge when it comes to this area. By incorporating mobile marketing features such as texting, mobile pay, mobile polling, mobile apps and mobile coupons, smaller merchants can stimulate sales and increase customer loyalty. As more and more consumers rely on their mobile phones for their shopping needs, small businesses who are able to keep up with the mobile trends can improve their customer satisfaction.
About the Author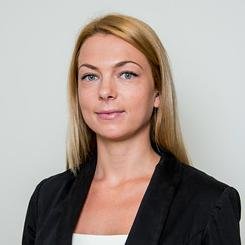 Alexa Lemzy
Alexa
Lemzy is the customer support specialist and content author at TextMagic. When she isn't taking on new customer support challenges, she is writing about customer service and small business marketing. You can reach
Alexa
at 
@Alexa_Lemzy
.