Email newsletters are one of the most important methods of communication with customers used by online businesses today. By using emails, you can establish a direct channel of communication and supply the subscribers with useful content, information about sales, events, and other perks, and, of course, promote your products and services.
That's how so many online businesses use email marketing. In fact, as The State of Email Marketing in 2018 report suggests that 69 percent of businesses and marketers spend money and time on email marketing; they use a variety of emails, with newsletters being the most popular and used by 68 percent of the surveyed.
What's more, businesses use newsletters regularly to increase the chance of standing out from other businesses. For example, according to the aforementioned report, most businesses sent emails either daily (32 percent) or weekly (41 percent).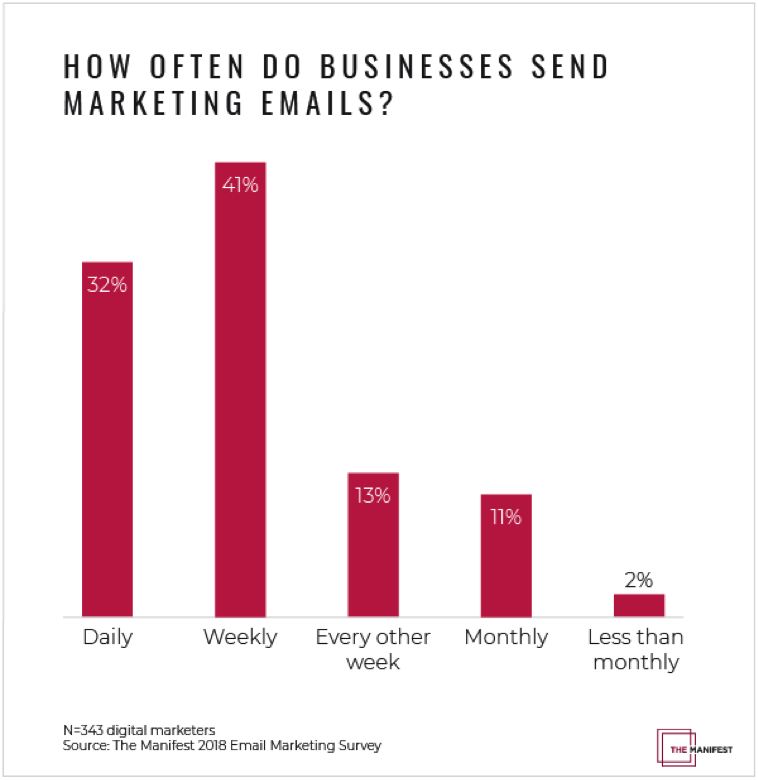 Clearly, with newsletters and emails in general being so important to establish a connection with customers and building your image, failing to use them to achieve this goal is something to be avoided.
But, unfortunately, there are some mistakes to be made, and you should avoid them at all cost. They can seriously undermine the effectiveness of your email marketing strategy and your overall digital marketing strategy because emails are an undividable part of it.
"What are these mistakes? How to avoid them to deliver my subscribers the best experience?" To help you with answering these questions, we've compiled a list of 8 most common mistakes people do with email newsletters as well as the ways to avoid them.
Mistake #1: Failing to Diversify the Subject Line
A subject line is the first element that your subscribers see, so it's critical to nail that first impression and persuade them to open the message. In fact, there's evidence that 47 percent of people open emails based solely on the subject line.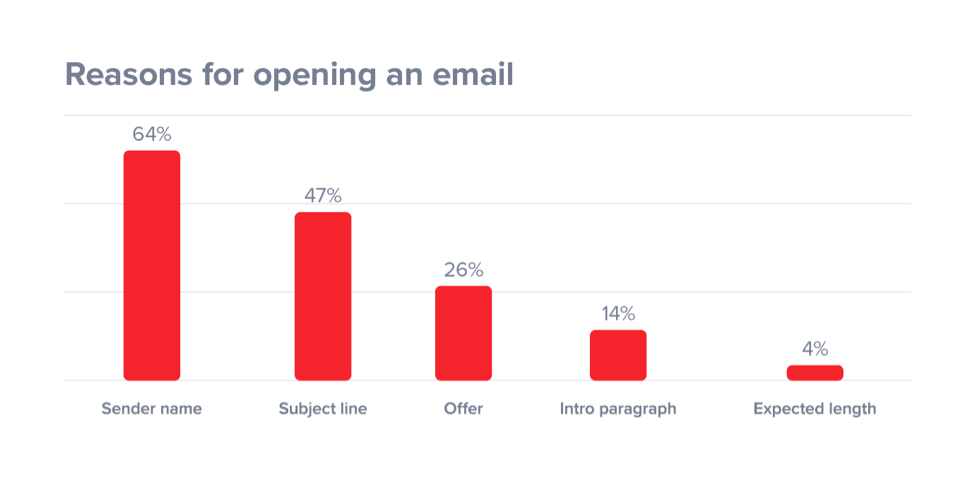 Many businesses make a mistake by sticking to one generic subject line such as "[Name of the Business] Newsletter."
This line can work once or twice, but it'll get boring fast.
A subject line works when it gives the subscriber something new and entices them to open the message. A good example of how to achieve that comes from Livestrong.com. The subject line of their newsletter offers titles of the articles inside the email like this:

It's not boring, and it gives a glimpse into the content contained inside. Moreover, it evokes curiosity and entices the subscriber to open the message.
Another way to diversify subject lines is to describe the benefits to the recipients, like in this email from a reputable online business news source Search Engine Watch below.

Mistake #2: Failing to Provide Consistency
In order to maintain your image and avoid upsetting your subscribers, you need to have a consistent schedule for your newsletter. For example, if you decided to send it weekly, you should stick to this schedule. A failure to be consistent may be a factor that can persuade you to send them more frequently or disrupt your schedule in some other way.
"You should do your best to avoid that because too much time without your emails may convince your subscribers to go with your competitors," explains Mel Morrison, a digital marketer at Assignmenthelper.com.au. "On the other hand, too many emails may make them want to unsubscribe from you."
As it was mentioned above, many businesses use different frequencies, so it really depends on your business. The only way to define the best frequency is to use multiple options and test what delivers the best open rate.
Mistake #3: Not Automating
Email marketing automation is very popular these days; in fact, according to Hubspot, almost 50 percent of businesses use some form of email automation. It helps to be consistent and retrieve vast amounts of subscriber-related data that improves your decision making.
The popularity of automation tools is expected to rise, too; Hubspot also claimed that spending for automation software should reach $25.1 billion by 2023, which represents a significant increase compared to current levels.
Mistake #4: Not Testing
There's no universal formula for achieving success with email marketing, so every decision you make should be based on data. Sending newsletters just for the sake of it is a bad strategy that doesn't contribute to your marketing, so testing them is a good idea.
The most commonly used type of testing is A/B testing (comparing performance of two variations), and most of the current automation tools have this feature. For example, you can test to define what types of emails, subject lines, or frequencies achieve the highest open rate.
Mistake #5: Forgetting to Include Preview Text
Preview text is the text that appears right after the subject line. It gives a glimpse inside the message and could provide that additional motivation needed to persuade the recipient to open it.
For example, take a look at this email from McDonald's. It lets the recipient know that there's a contest they can win. The preview text (Play Trick. Treat. Win! Get 1 in 4 chances of winning…) gives additional details about the contest even without opening the message.

Mistake #6: Buying Email Lists
This one became rarer but still there are businesses that think that buying an email list will get them customers faster. However, this is a really bad idea simply because no one wants to receive emails they didn't agree to receive. As the result, most of the people in these lists will ignore your emails or send them directly to the spam folder.
Besides, if an employee shares the information that you've bought an email list of company review sites, the news will spread.
Mistake #7: Making it Difficult to Unsubscribe
If your emails hide or even don't contain an unsubscribe link, you're violating their right to unsubscribe when they want. By doing so, you're running a great risk of being perceived as a spammer or even being blacklisted an automation platform you're using. To avoid that, include an unsubscribe link in every email and make it easy to access.
Here's how a fashion brand Rue La La does it. They clearly describe how a recipient can unsubscribe from their emails.

Mistake #8: Setting Off Spam Alarms
There are a number of spam filters that email providers use to prevent junk emails from reaching inboxes, so you should pay attention to them. Since the description of how they work is beyond the scope of this article, feel free to read this guide to spam filters in email services from Security Intelligence to know more. It'll help you to avoid getting your emails marked as spam.
Final Words
This list contains just some of the mistakes that online businesses do with email newsletters, but we hope that it'll be useful to you to keep your email marketing as effective as possible.
Audrey is a visual content and digital marketing specialist who finds her passion in expressing own thoughts as a blogger and currently works at college paper writing service. She is a tech-savy person and likes to write on different topics like social media, web design, mobile apps, online marketing and much more.