When you ask an expert, what the top three considerations are, when purchasing real-estate, you always hear, "location, location, location". In the same way, when asked "how can I increase my store's sales volume?" the simple answer is "people, people, people"! And not just any people, but the right people.
How do you get the right people?
You can put an ad out or use a recruiting website. But realize, that you will sort through a lot of calls, emails, and resumes from many people who aren't qualified. You get a lot of "not the right people".
What about a head hunter? That can cost you up to 30% of a year's salary. It can be tough to find a good company that can find a sales person for a local independent jewelry store.
Then you go through it all over again the next time you need to hire someone.
No wonder we put up with poor sales performances, less than adequate customer service, or staff that undermine your authority and don't follow your instruction. It's easier to suffer through it, than to do something about it. Recruiting is often times a business owner's fear, so let's examine how to make recruiting your friend!
When do you need to recruit?
To increase sales: Selecting a recruit with strong sales abilities can increase your store's sales.
When you are short staffed: If you have an employee, who has left or is going to leave, or your store sales or store traffic has increased and you need more salespeople.
Top Grading: You need to replace underperforming salespeople or divisive, problematic employees.
Leverage: If you can go out and recruit a top salesperson at any time, it will be leverage for you with your staff. If you can't, or if you hesitate to go out and recruit a top salesperson to replace someone, then that can be leverage against you, to put up with bad behavior.
Make recruiting your friend and do it successfully.
Start by knowing how to attract the right candidate. You're selling you and your store, your store's reputation and culture. If you have a good culture and a positive reputation, that will be the strength to lead with.
Culture
Everyone has a culture, some are purposeful and are driven by the owner, manager, the staff, and reflects in the customer's experience. Other cultures default to the dominant personality in the store. This results in self-serving behavior, delivering a compromised customer experience. If yours is the latter, you won't be focusing on your culture, but you'll definitely need to change some of your staff.
Benefits
What are your benefits? What can you offer a recruit? As an independent Jeweler, you have some distinct advantages and some disadvantages. You need to lead with your strongest advantage – shorter hours of operation, maybe closed on Sundays, friendly, family work atmosphere, less of the corporate politics and pressure. It's not all about money. Time and work/life balance is very important to experienced, successful sales people and managers.
Compensation
How do you compensate? Hourly? Salary? Do you offer commission or bonuses? Do you give a guarantee? What will you be willing to offer a top producing performer? How much could someone make in your store? If they sell more, will they make more?
Any Disadvantages?
What could be a disadvantage? What will you need to minimize in your approach? If you don't offer health insurance, 401K, vacation or offer limited income if they sell more, you'll need to address and overcome these issues. It may just limit where you look and who you can attract. And remember, the right people are an asset and an investment whereas the wrong people are a cost.
You want role congruency. That's the overlapping of what a recruit needs and can offer along with what you need and can offer. You don't need a lot of people, just the right people. They're out there!
Where should you recruit?
This is the big question! Where should you recruit? Based on your culture, benefits, compensation, training and the level or ability of the recruit you need, you can determine places that are more likely to have a person that will fit your store's needs. However, there are exceptions! You can find a great person at a job that they are poorly matched for. This can occur anywhere in many different industries.
To make recruiting your friend and not your fear, you can begin with these general recruiting steps, outlined above. If you would like help with…
developing a strategy for your store's specific recruiting needs,
knowing where you should go,
deciding the exact steps you should take
determining the specific questions you should ask,
learning how to pick out the right person, and
getting the right person to come to your store
…We can certainly speak with you, to give you more customized strategies and advice.
In the meantime, start using these tips, to make recruiting your friend and learn how to recruit the right people for your store. If you would like additional help in recruiting for your store, please contact Brian Madson at Edge Retail Academy: 877-569-8657, Ext. 10 or Brian@EdgeRetailAcademy.com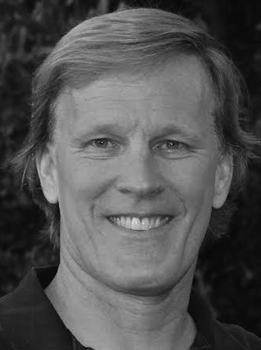 As part of The Edge Retail Academy Team, Brian Madson is the Business Growth Strategist. He is expert at developing comprehensive selling systems and "closing the sale" strategies, recruiting and training talented sales people, training store managers, and designing actions plans to increase customer traffic, closing percentages, and average sales. Having walked through the process personally, Brian fully understands what it takes to develop a successful team and works with our clients to help them do the same.