We've all seen them; businesses on Facebook running contests on their walls without a third party app. "Comment here to be entered to win!" Or, "Like and share this post to be eligible to win!" You may be angered that these pages are not following the rules, their page is not getting shut down and they are receiving high engagement. How dare they succeed by breaking the rules.
Well, as Bob Dylan said, "The times, they are a changin'."
Small businesses, rejoice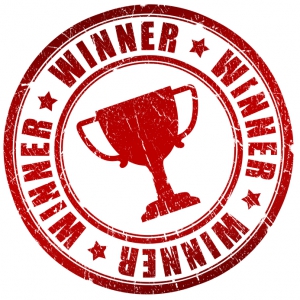 Facebook's most recent update allows you to run promotions on your Page Timeline without a third party app (insert cheers here). What that means is you are now free to run contests, sweepstakes, competitions and drawings freely and not be in violation of Facebook's policies. However, if you find comfort in using your third party app provider, you may continue.
Feel free to run your promotion the same way as the "rule-breakers." To enter your promotion, your customers can:
• Comment or Like a Page post (the most common)
• Message the Page
• Post on the Page Wall
• Like your page
Ok, so what are the "rules?"
According to Facebook, they developed the new contest policies to make it easier for businesses of all sizes to create and administer promotions. There are only two rules you need to comply with when running your new promotions:
• Customers are not allowed to tag themselves in any image in order to enter
• Customers cannot share the promotion on their personal timeline to qualify as an entry
It's time to promote!
When it comes to the types of contests you can run, Facebook suggests using promotions that relate to your business. You can build awareness for a new product, sell inventory or promote the opening of a new location. For a gift store, post a picture of a product that you wish to have as a giveaway item. Ask your customers to post why they would love to have the product. Choose the best answer and that person wins. Or choose a number, like 45, and have the customer who is commenter #45 win.
Remember to clearly communicate how you will determine the winner. To add some humor, post a funny photo of an animal or person and have your customers comment a caption to go along with the picture. The funniest caption wins a gift card to your store. Ask your customers a trivia question; the first one to respond with the correct answer wins a freebie. If you have a record store, post a famous song lyric (hint: post a song related to a theme or holiday) and have your customers finish the lyric in the comments. The possibilities are endless!
Image courtesy of Wright's Media