Strengthen your brand identity and bring customers through the door with email marketing!  This comprehensive guide will walk you through the ins and outs of creating a successful email campaign. In part 1 we'll walk through the stats behind email marketing, mobile's role, and design tips for the non-designers! 
Why Does Your Business Need Email Marketing?
Email marketing is an exceptionally effective way to connect with and engage your customers.  You can easily spread the word about new product, sales, promotions, and in-store events, all while bolstering your brand identity.     
The Importance of Optimizing for Mobile
It's no surprise that optimizing your emails for mobile devices is crucial today.  A recent mobile research report showed that the average user spends over four hours a day on their device. It also states that mobile now accounts for about 65% of total digital media consumption. (eMarketer/hackernoon.com)  With those kind of stats you need to assure that your email is displaying correctly mobile devices.
55%

of email is now

opened on a mobile

device and

67%

of consumers use a

smartphone to check their email (Litmus & BlueHornet)
80%

of people

delete

an email

if it does not look good on their mobile device (Litmus) 
Planning Your Email Schedule
So, you've realized how email marketing can positively impact your business and you're on board…now what?  Plan out your email schedule and be ready for every event on your calendar.
Here are some reasons, seasons and events to connect with your customers through email: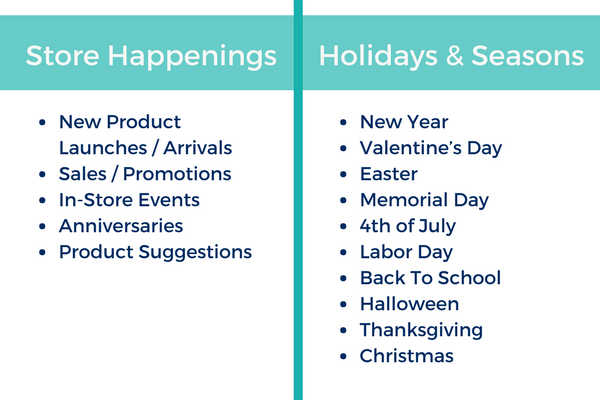 Once you determine your email events, map out your timing and frequency.  For example, if you are doing a flash sale, you would send on the day of the event with a reminder a few hours before the event ends.  If you have an in-store event that you want your customers to plan for, you should start the outreach a few weeks prior with one to two follow-up reminders leading up to the event.
Just starting out with email marketing?
If you are just getting your feet wet with email marketing, we suggest sending one email per week.  You may also want to consider sending a monthly newsletter to keep your customers up-to-date.
Easy Email Content and Design
Developing and designing an email can seem overwhelming, but if you follow these basic content and design guidelines, it can remain stress-free.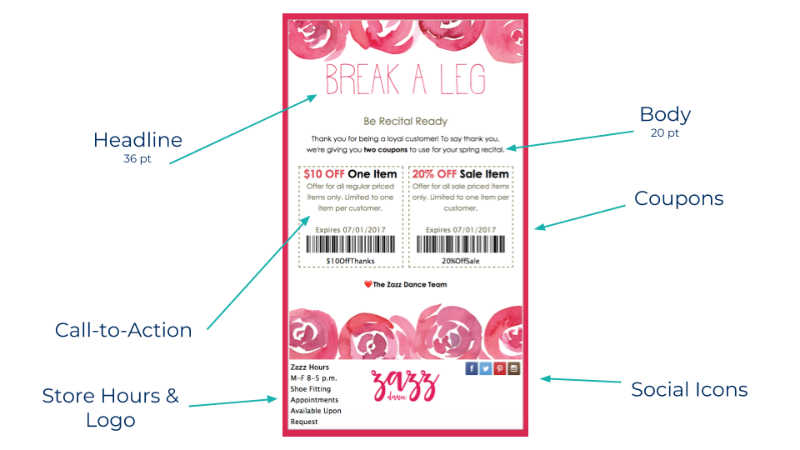 Utilizing Autoresponders
Engage with your customers on a personal level with autoresponders.  Autoresponder emails help build relationships and turn prospects into buyers.  And the best part -you can just set it and forget it! You can trigger automatic emails based on a specific event, such as joining your email list or a customer's birthday.  Up your conversion rate and include a special offer or discount!
In part 2 we'll discuss avoiding the SPAM folder, crafting the perfect subject line, and optimizing your send times! Stay tuned!