America's Main Streets are the lifeblood of our communities. They bring local residents together in shops, restaurants and community centers. They're home to our favorite hometown traditions, like festive parades and holiday events. Main Streets put dollars into the economy and vibrancy into the community. That's why we're celebrating these important avenues with the second annual America's Main Streets Contest.
The America's Main Streets Contest highlights the most-loved hubs of community activity across the country. It's also an opportunity for one winning Main Street to get some much-needed revitalization. Here's how it works:
Main Street nominations will be accepted online from Feb. 27 through April 23. Organizations that qualify for the contest include Downtown Improvement Districts, Business Improvement Districts, Independent Business Districts, Independent Business Associations, Local First groups and formal Main Street Organizations.  

The top 25 Main Streets with the most votes will become quarter-finalists. Fans can vote to determine the top 10 semi-finalists from May 1 through May 28. The top 10 Main Streets will become semi-finalists.

A panel of judges will then choose the winning Main Street, to be announced on June 5.
The winning Main Street will receive $25,000 cash and sponsor-related prizes, plus support from Independent We Stand in planning a "Main Streets Make Us Better" event. The event will take place on July 4, giving the winning community a local reason to celebrate what makes America special. With these prizes, the winning Main Street can draw the attention from the community that it deserves.
Wherever it's located, this year's winning Main Street will be in good company. Last year, Lynden, Washington, earned the title and the grand prize in the first-ever America's Main Streets Contest. A town of just under 13,000 people, Lynden is the world's largest producer of raspberries and has a rich history of Dutch culture, but its downtown area has spent the last several years recovering from a devastating fire. In June 2008, downtown's anchor building, which housed more than a dozen independent businesses, burned down. As the community continues to recover, the America's Main Street Contest title gave residents and local businesses a helping hand.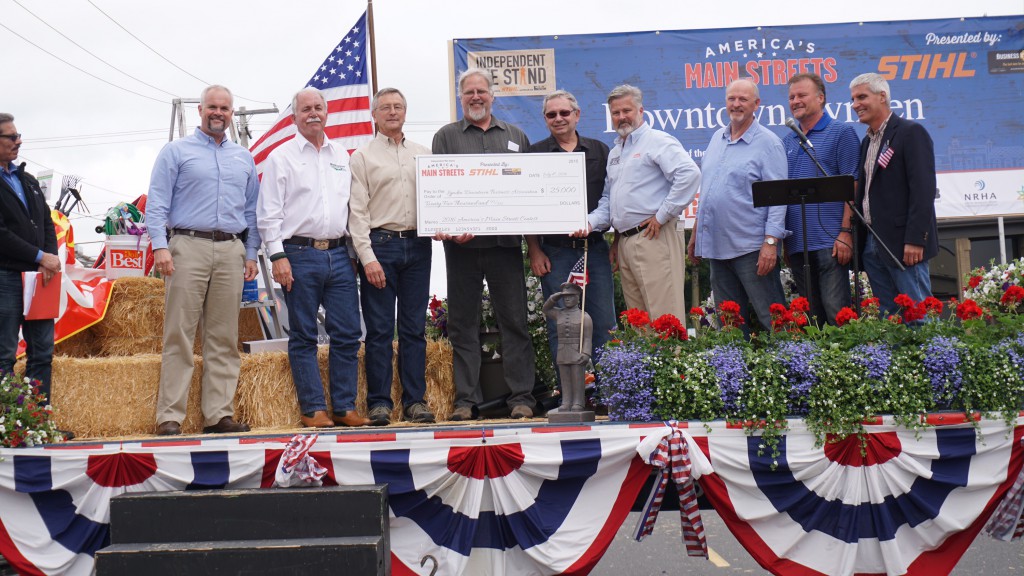 This year, that helping hand will once again come with the support of presenting sponsor STIHL Inc. and supporting sponsors Do it Best Corp., PPG Pittsburgh Paints, the North American Retail Hardware Association, SnapRetail and Tire Pros. To nominate your favorite Main Street, First Avenue or downtown block, visit www.mainstreetcontest.com.
Independent We Stand is dedicated to helping independent businesses across the country engage their communities and encouraging customers to buy local. If you're a business owner, get buy local resources, tips and news by registering for a business membership. Your business will also be included in our 'locals only' search engine and mobile app. If you're a consumer, take the pledge to buy local to join the movement.
And as you join the main street movement, we would love for you to start using SnapRetail to help increase customers to your main street!