Instagram is quickly growing to become one of the most used social platforms worldwide. With over 1 billion users, it trails Facebook closely as the most popular social network. However, Instagram users have 58x more engagement per follower than Facebook making it an attractive platform for businesses.  Instagram Professional Account give business owners insights about their followers and content performance, easily create promotions & ads, and helps customers reach businesses with Contact buttons.  Get your small business started on Instagram by following these 5 easy steps: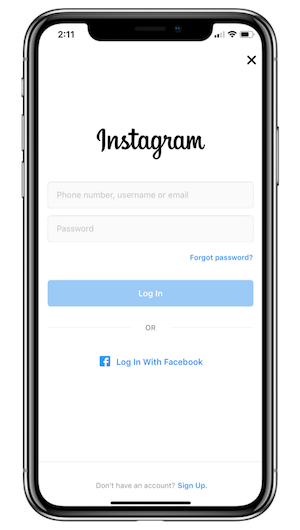 1. Download & Launch
Instagram is available for download in the App Store for Apple devices, Google Play for Android devices, and Windows Phone Store for Windows devices. Once downloaded, launch the app. If you already have the app for a personal profile, go to settings and click "Add Account".
2. Create An Account
Start by clicking "Sign Up". You can create an account with a username and password, or by connecting with your Facebook profile. When creating an account, be sure to keep your brand in mind. You'll want to choose a username that represents your business. You may also want to use an email address or cell phone number associated with your business to keep it separate from any personal accounts.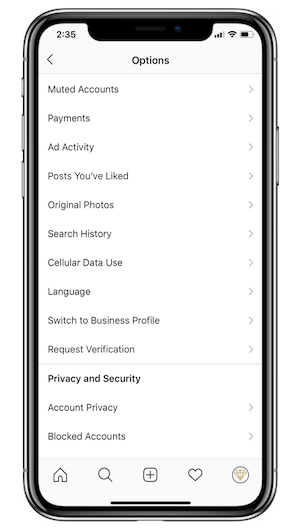 3. Set Up Your Profile
Follow the app as it guides you to add a profile picture, a short bio, and a website and other information. 
4. Switch to a Business Profile
Click the menu icon the upper right corner, then the gear icon for settings. Scroll down and click "Switch to Professional Account".  After switching to a Professional Account, you can edit your profile and add more Business information such as Phone Number, Email, and Address.
Note: You will need a Facebook Business Page in order to switch to a Business Profile. If you do not have a Facebook Business Page, you can easily create one during this step.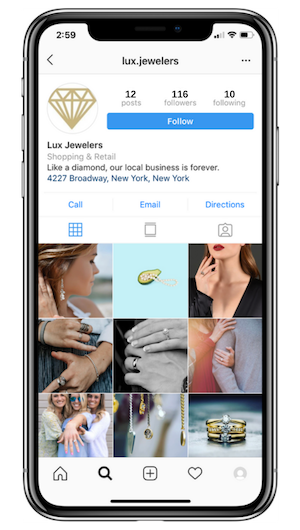 5.  Start Posting!
Start posting images, following, and letting your customers know your business is now on Instagram!
Sign up for SnapRetail to schedule your Instagram content using our Smart Calendar. By scheduling posts in advance, you'll have more time to get back to what you love – running your business!
Learn More about our new Instagram Scheduling Feature