Cue the band, sound the alarm, and stop the press…scheduling your Pinterest Pins is now available for all current (and future) SnapRetail customers!
It's hard to contain our excitement when we just delivered the top most required feature, but it does not stop there. Pinterest is an active social network.  How active? With over 70 million users and 50 billion pins across 1 billion boards there is a lot of activity to engage. As a small business owner, though, this is just another social site to manage along with your business.
So we are excited that you can not only save time by scheduling your Pinterest Pins, but also schedule them to an active social site which helps grow your business. Scheduling your pins is not the only thing that you can do, though. Read on for all the details!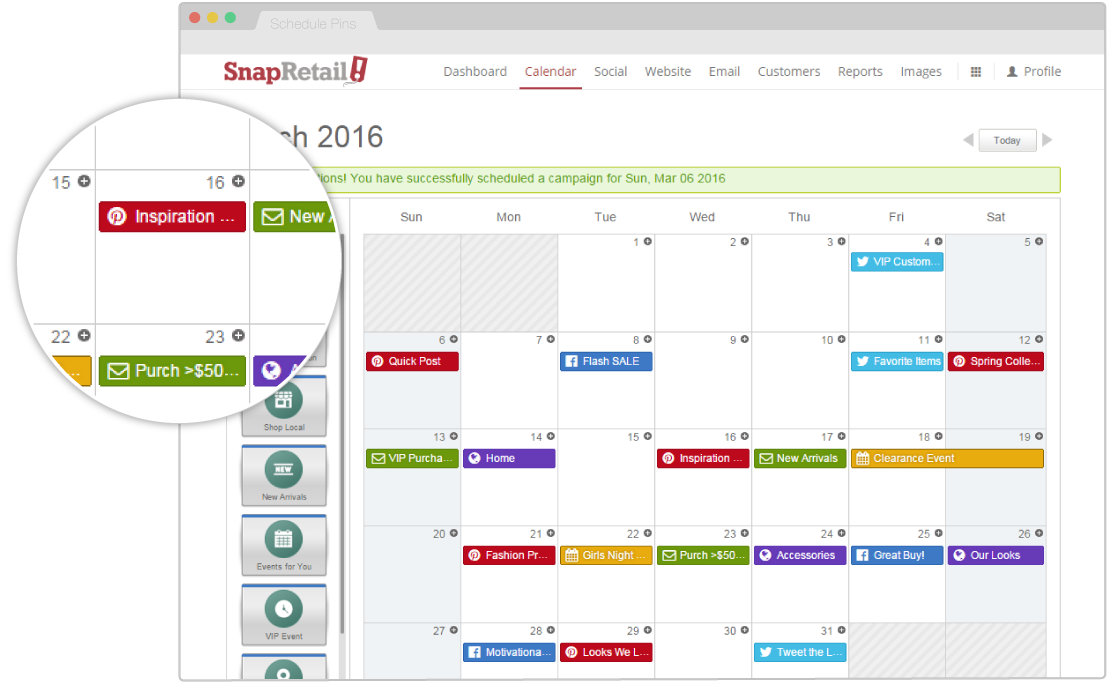 Schedule Your Pins on Pinterest
This feature is the main attraction. Plan your entire month (or more) of Pinterest marketing by scheduling pins to post when you want them going live. Create new boards or schedule those pins to existing ones with a few simple clicks. Using your Pinterest Analytics you know when your customers are active, now you can schedule your pins and boards to be live at the right time.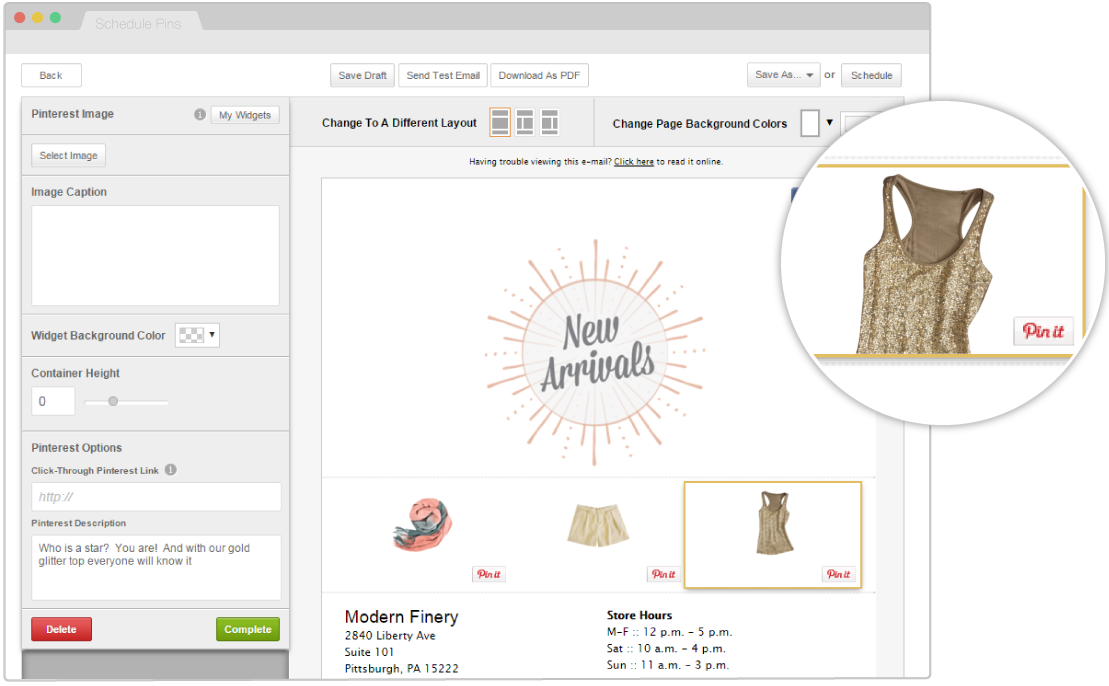 Use Your Pinterest Pins as Photos Anywhere
You work hard on Pinterest to make all of your pins shine and stand out – so why keep them only on Pinterest? Your Pins can now be used as photos in all of that wonderful marketing! Looking to share an email featuring all of those popular products? Or how about featuring pins on your website? You can even share your pins as photos to Facebook and Twitter.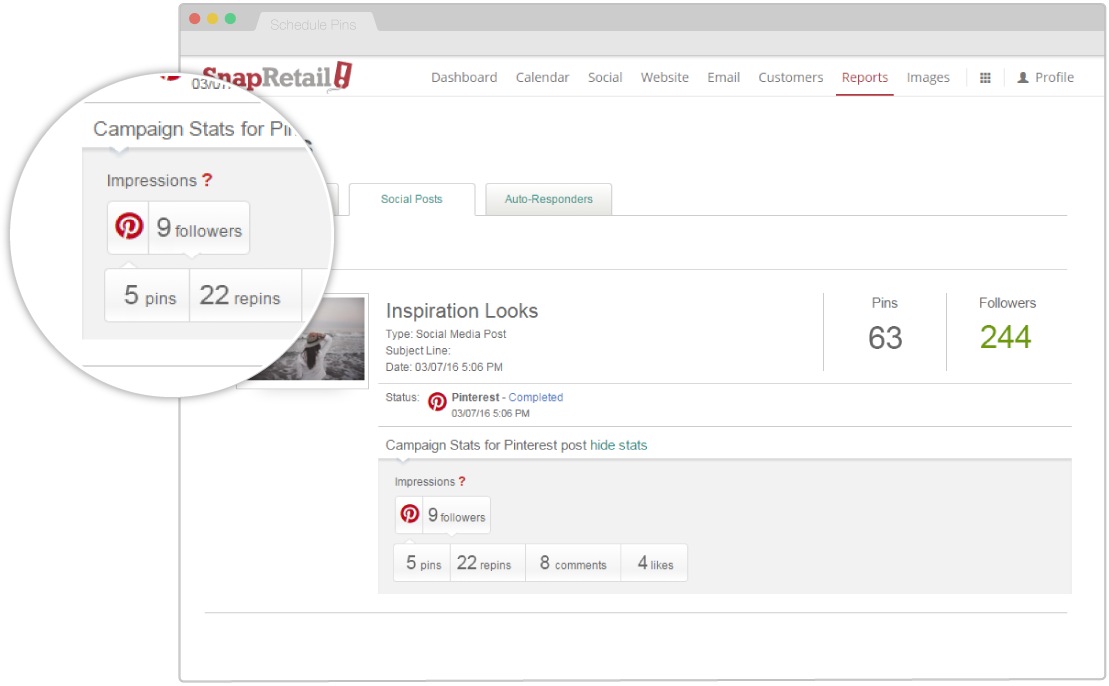 Track and Measure Your Pinterest Success
All of these features are great, but how do you know if they've worked? We give you some analytics to track the success we know you'll have. Easily see followers, repins, comments and likes so that you can tweak your Pinterest strategy and maximize engagement. Grow your Pinterest following one Pin and Board at a time.
Start Pinning Today!
It's no secret that we're excited about this new functionality for our customers and can't wait to hear what you have to say!
Current customers already have the ability to start Pinning today. Just go into your My Account section and click on the Connect button under Pinterest. Not a customer and dying to try it out? Click the button below and you'll get the chance to experience all of these wonderful features and more.