Our mission is to provide you, the independent retailer, with tools to compete with big-box stores, build your brand and increase your bottom line. One of our most powerful tools, and all-time customer favorite, is the content. Our retail-specific email templates, social posts and website themes take the guesswork out of what to say and make your store look professional and polished.
You probably don't have the time and resources to design and deliver branded marketing messages. In fact, Business 2 Community claims that 69% of businesses report that they don't have enough time to create their own content. That's why we do it for you!
What is pre-written content?
It takes time and resources to build and maintain an active online presence for your business. We know that many independent retailers hire someone to manage their social media, pay hundreds or even thousands for someone to build their website and are still frustrated and unsatisfied. That's why we offer retail-specific email, social posts and websites as part of your SnapRetail subscription.
Our dedicated team helps develop new content each month to help you continually nurture meaningful relationships with your customers. If you aren't familiar, get an exclusive peek below!
Professionally written and designed email marketing templates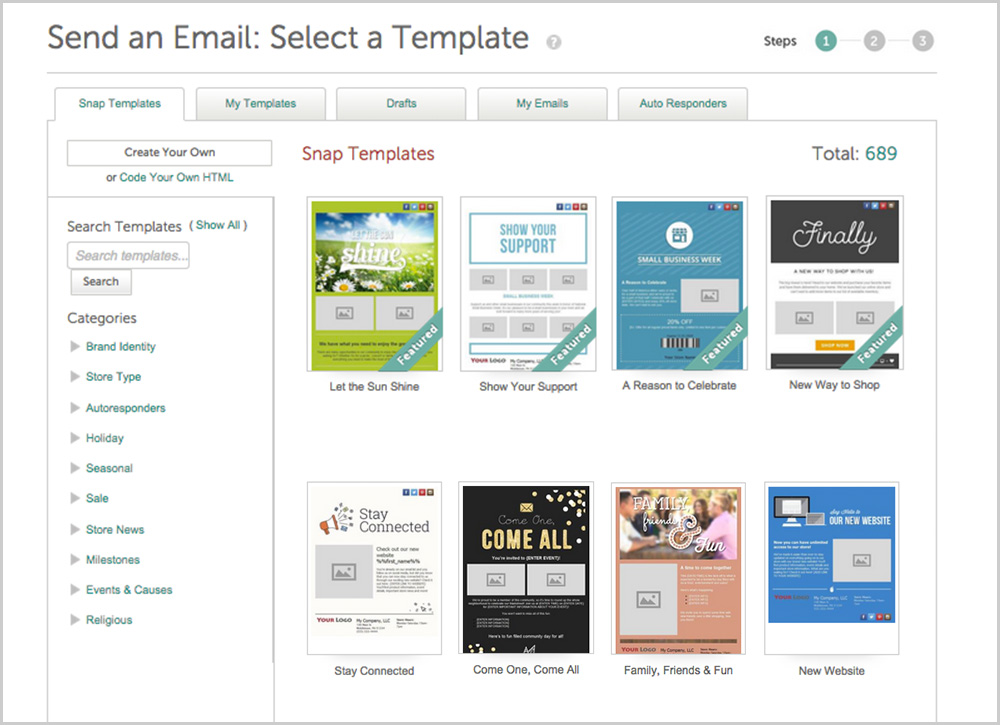 You can access a library full of retail-specific email templates in SnapRetail. Each template is crafted by our team of in-house designers and writers to follow best practices for email optimization. You can send email as-is, tweak the copy and design to match your brand or create your own.
The email template below is meant to encourage your customer to visit your store to purchase various products for their home. The template is ready-to-use, but you can change any of the text, add your own product images and change look and feel to match your brand. Regardless of your choice, we hope you're inspired by our ideas!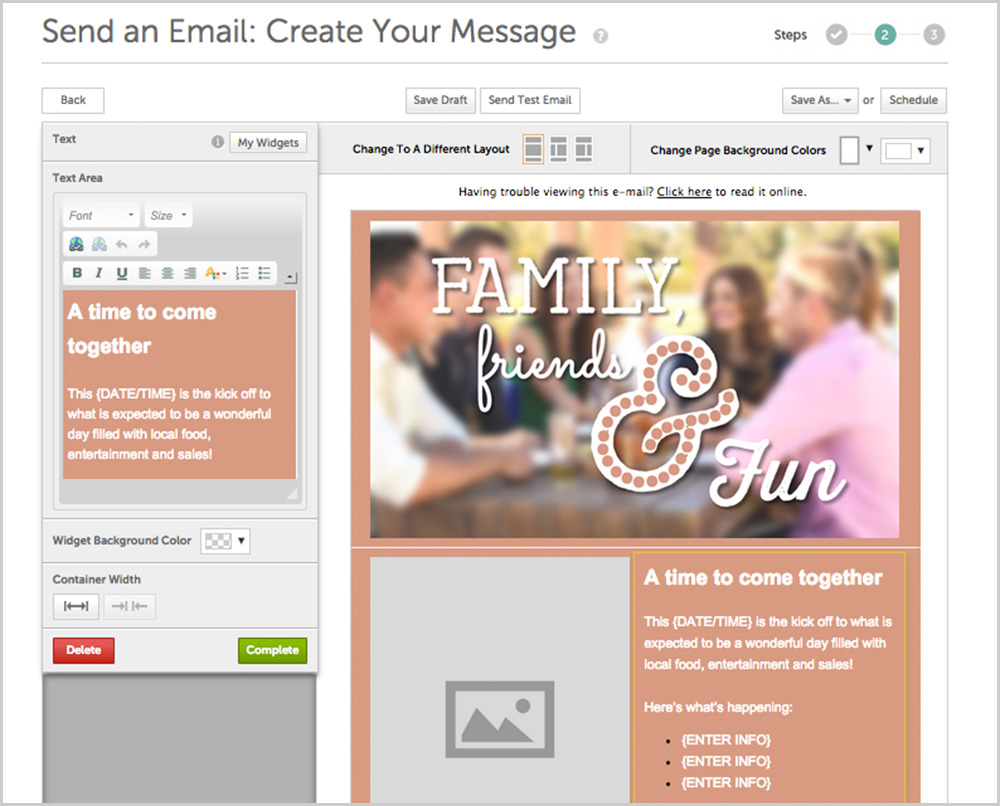 Most recently, we've added several series of brand identity templates for you to use to carry your brand through all of your email marketing efforts. Check out the blog post for more information.
Pre-written social media posts
In addition to our email templates we actively add content to a library of 1000s of ready-to-use social media posts.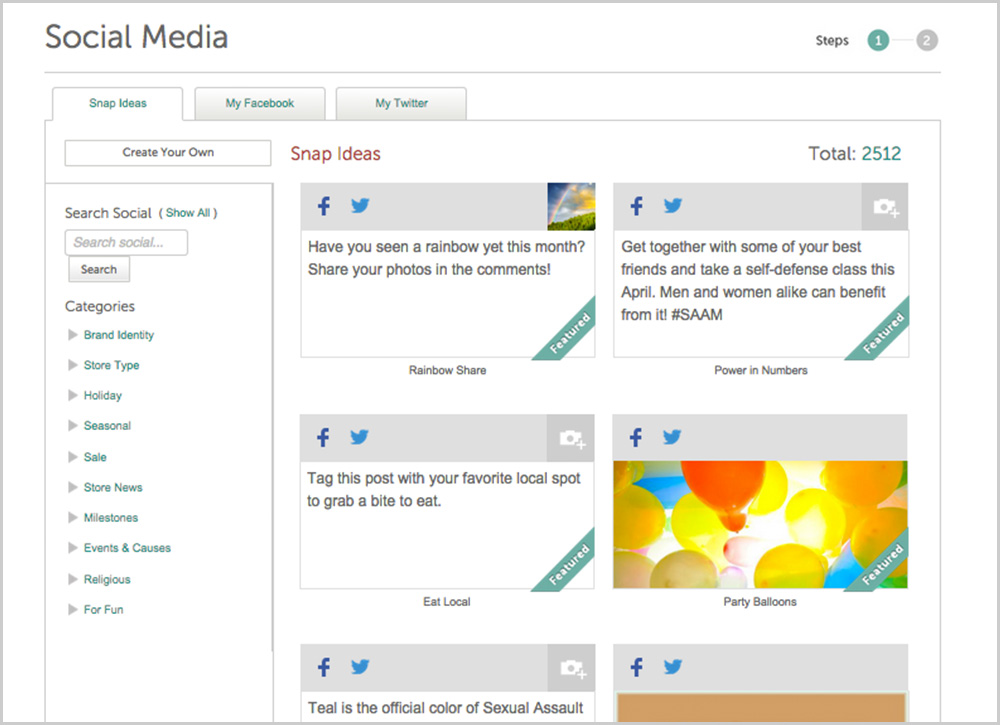 If you're looking for some inspiration for a sale or simply a new way to engage with your customers, you'll surely find something in our social library.
The Idea Bar:  Monthly social media ideas
Each month you will find timely and relevant social media ideas in the Idea Bar running vertically to the left of the marketing planning calendar.
While you have access to 1000s of posts from the social media library, these ideas are tailored specifically to the current month. For example, in April 2015, we had some spring related ideas, fun facts, a "Spring Cleaning" conversation piece and more.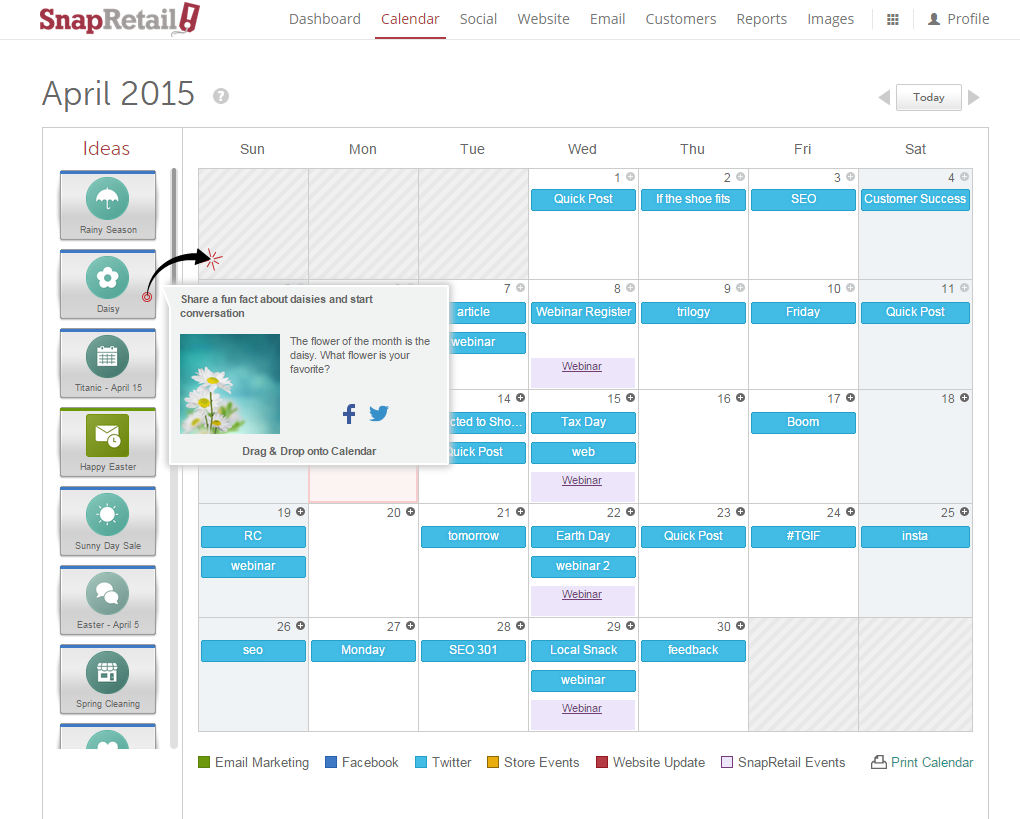 Library of stock photography and graphics
Add professional images to your social posts, emails and even your website from our fully loaded stock image library.  Social Bakers, a company that tracks, analyzes and benchmarks over 8 million social profiles, found that photos make up to 93% of the most engaging posts on Facebook alone. That's why we make sure you have access to the perfect image each time you post.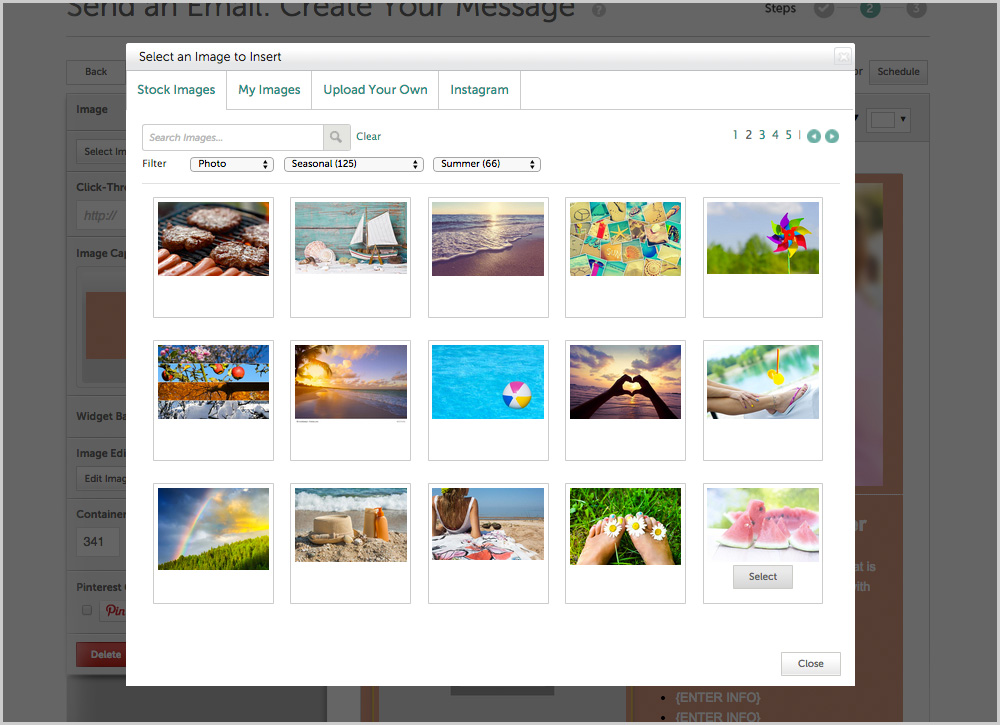 SnapRetail's stock image library allows you to search for keywords, apply filters and upload your own image! The possibilities are endless.
A professional website in minutes
Our automated website option allows you to create a mobile friendly website for your store, schedule updates automatically and create unlimited custom webpages.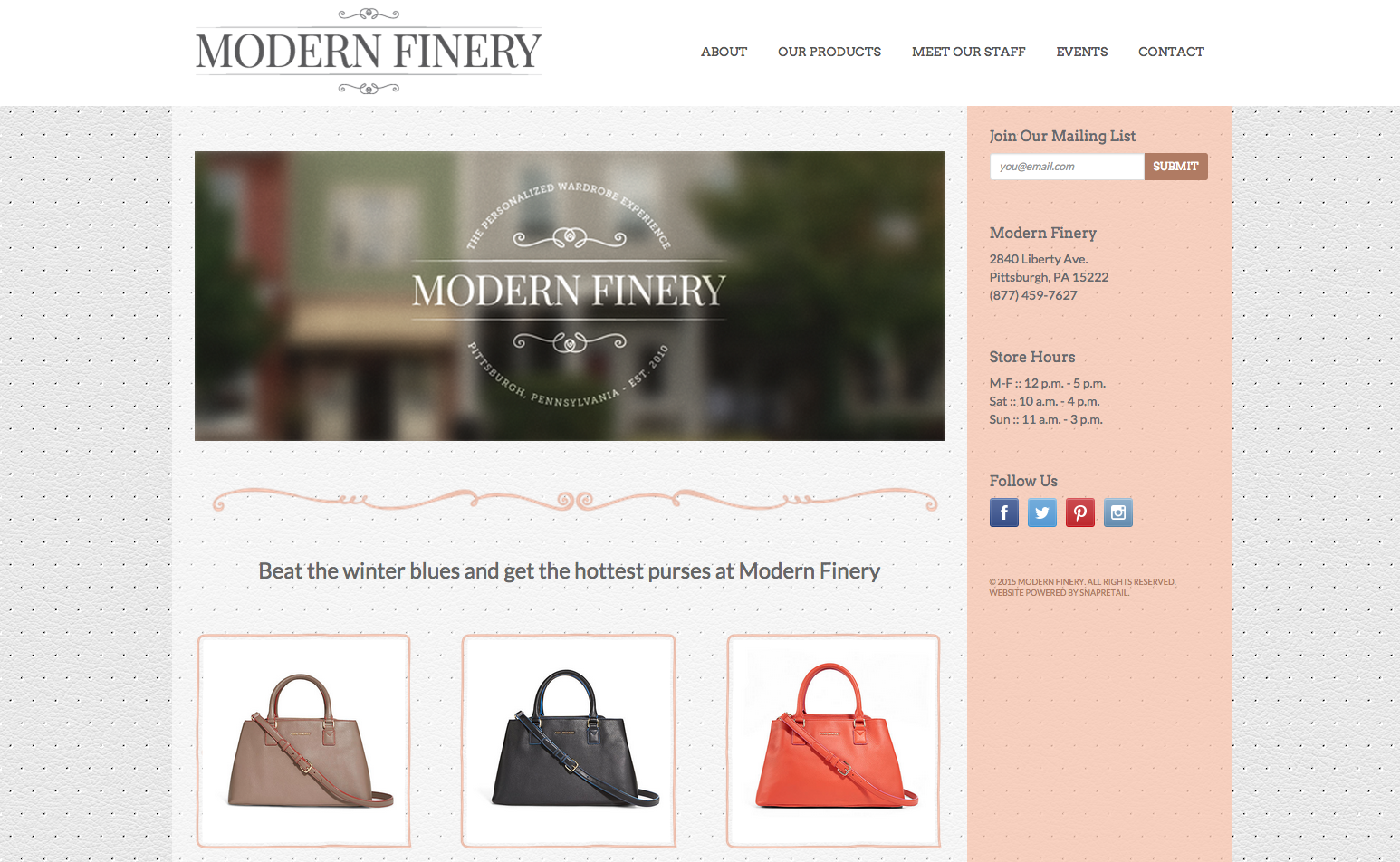 You can turn your website ON and OFF, view your pages from left to right, view your current layout and theme, settings and even your Google Analytics if you wish!
Don't start from scratch anymore!

Forget hunting down someone to write and handle your social media for you. Stay in control of your brand with the tools you need to develop professional marketing materials for your store.
Welcome the inspiration, professional content and unlimited resources that will allow you to be a better retailer! If you want more than just a quick glance at our retail-specific email, social posts and websites, request a personalized tour to get started today.