At SnapRetail, we are always trying to innovate our product. This month, we have two new updates that will make email making a little easier and give websites a fresh look.  Read below for all the details!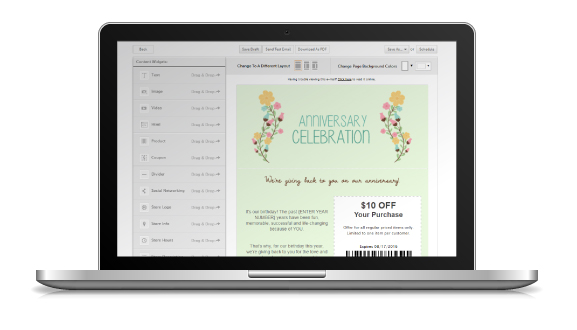 Event Autoresponders
All of our customers have a major event in their lives. From weddings and anniversaries to pet birthdays and more, something is always happening! However, sending individual emails out for those events has been too cumbersome…until now. We took note and created a new feature to help small businesses send event-based emails automatically!
Just as current subscribers can create and send Birthday and Welcome autoresponders, event emails are now a possibility. First, create that perfect email (it's easy, we promise), save it as an event, and then let us take care of the rest.  Before the major event happens, we'll automatically send the email.  How easy is that?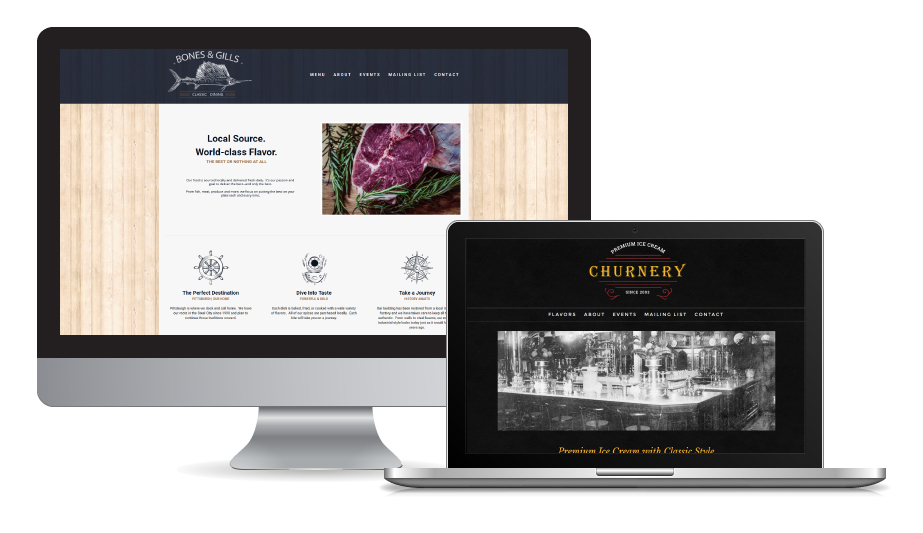 New Website Themes
Does your website need a makeover? We've been busy adding 10 new themes to our easy-to-use website builder. From light and simple to classic and elegant, we have something to give your website a fresh, new look.
Lux
The Lux theme blends neutral hues with a slight pop of color to add character. A deep purple for the body text is paired with a tan and white color pallet to offer a warm and inviting atmosphere. Pink is then used for link and hover colors, giving that extra push.
Classic Blue
Blue is always classic.   That is where the inspiration for our Classic Blue theme started. A cool color pallet is used to keep the theme simple and structured. For an added bonus, a burnt orange is then used for link and hover colors to add warmth.  Think of this theme as navy blue meeting fall for the first time.
Chic Boutique
It's no lie that we love this theme. After all, it has a white-wash brick background. How chic is that?! Classic and sophisticated, Chic Boutique blends several shades of grey with white to achieve the sharp look you've always wanted for your site.
Bold Orchid
Are you looking to make a bold statement?  Look no further than Bold Orchid. A bold purple is paired against a pale yellow to give charm and balance. Finally, a subtle background pattern is used to round out the theme.
Chalk It Up
Are you looking for a theme that stands out from the rest (for all the right reasons)? Well, Chalk It Up is the theme for you! This theme makes use of a chalkboard background (which can easily be changed, giving the theme an entirely different feel). Since Calk It Up contains a transparent body background, white text appears to be written directly onto the "chalk" texture.
Coastal Cream
There is just something about a dark navy, cream, and gold color scheme that says, "welcome to the beach." Coastal Cream sparingly blends a dark navy blue with a light cream background to offer a simple and warm look. Finally, a rich gold is used for accent and button colors.
Industrial
Have you always wanted to create a website that gives a rough, yet modern look? Industrial is the theme for you! Like Chalk It Up, Industrial uses a dark, leather background with white text overlaid on top.  Light gold accent colors are used for link and button colors.
Atlantic
We were so inspired by our Coastal Cream theme that we had to make another one!  Making use of a navy blue header and dark grey footer, Atlantic offers something unique. Both the header and footer are slightly transparent, which makes for an awesome effect when using background patterns. Which, by the way, this theme uses. A light wooden pattern gives this theme a nautical feel (without the splinters).
Market Fresh
Sometimes you need a fresh look. Greens and blues are paired together in our Market Fresh theme to give your site a crisp, and fun feel.  The background color is a standard white, keeping the site open and clean.
Clinical Cerulean
Like its BFF Market Fresh, Clinical Cerulean takes the blue and green color scheme one step further. Here, both colors are muted and paired with a slight grey background to give a classic and relaxing feel.