If you're looking to boost your business, create some social media buzz and have fun with your customers, contests are the way to go. They are a great way to get your following more involved with your page and to spread the word of your business to audiences other than your own. But before you go planning out your campaign, you should know that there are some rules to follow.
All social media platforms have specific rules and regulations:
Facebook Page Guidelines
Guidelines for Contests on Twitter
Pinterest Brand Guidelines
Instagram Help
Although not everyone's favorite thing is reading the fine print, now is the time to do so. It may seem strict and tedious, but once you know the simple rules to follow when hosting a contest on social media, the sky's the limit.
First, it's important to be able to identify what kind of promotion you are running: contest/competition or sweepstakes. Winners of contests are picked based on a skill, where winners of sweepstakes are picked by chance. All of these are considered to be promotions.
It is important not to lose sight of what your contest is all about. Keep the following points in mind when running a contest:
Your customer's main priority is not to promote your business. It's to win your awesome prize!
While promoting your business is a major bonus, contests are to show your customers you care.
Be fair. There are plenty of free services online that serve the purpose of randomly selecting a winner of a contest. (http://www.rafflecopter.com)
When your contest is over, be sure to invite your customers to submit feedback on what they liked and didn't like about your giveaway. This is a great way to continue the communication and plan an even better contest in the future.
Follow through. Select a winner when you say you're going to do so. Don't keep your customers waiting! They'll be on the edge of their seats to see if they are the winner.
Run a Facebook Contest
Run a Facebook photo contest. Have customers submit a photo with a product from your store and award the winner a prize (gift card, free item etc). This gives the customer a chance to win and shop at your store while getting pictures of your products buzz at the same time.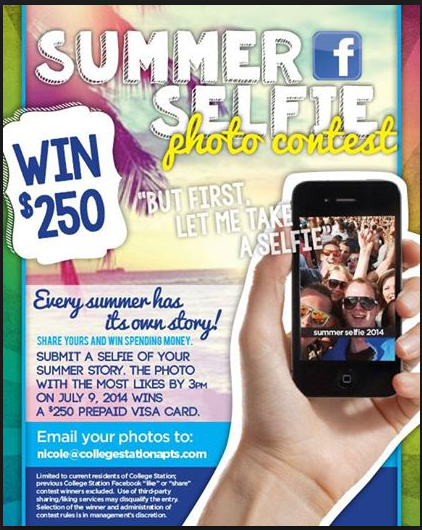 Utilize caption contests. A boutique could have a contest for naming an outfit. The best name wins that outfit. This gives customers a chance to be creative and feel involved and encourage customer loyalty.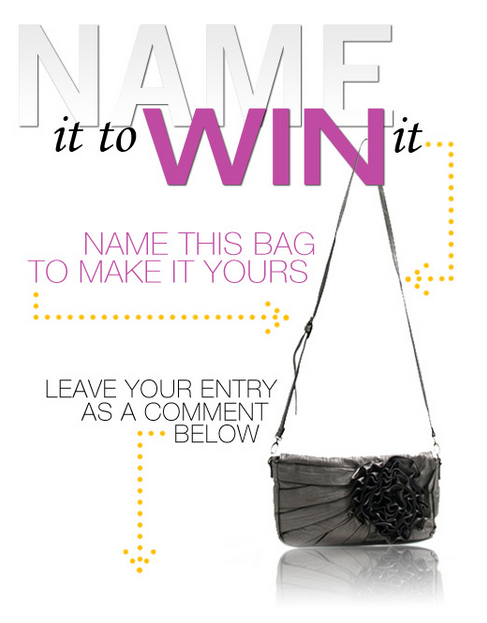 Focus on Pinterest
Launch a Pinterest contest. Have everyone pin their favorite items from your store using a certain hashtag and pick the winner at random. Pinterest contests spread the word of your business and reward your customers all in one initiative.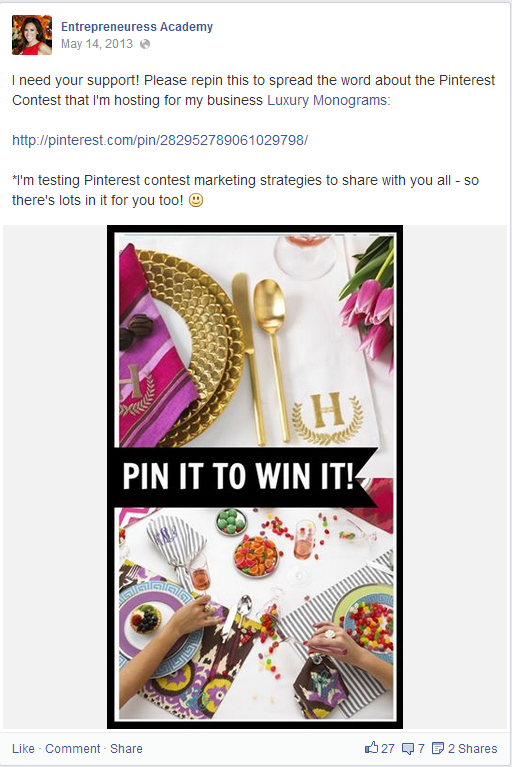 Take to Twitter
Tweet to win! Twitter contests can be a lot of fun too! Have your customers enter your contest by either retweeting or using your business's hashtag. This is another "win-win" situation to promote your business and reward your best customers.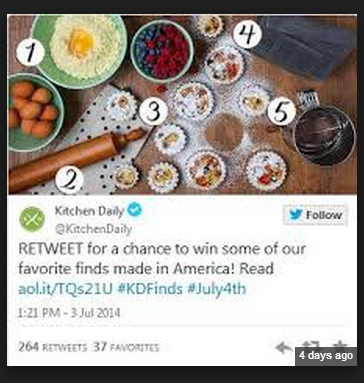 Regram to Win with Instagram
Fans can regram. Instagram allows you to have the same type of contest with the idea of "regramming." Create an attractive graphic for your contest and have your customers screen shot, repost, and use a hashtag to be entered. You can even ask for feedback by having customers tell you their favorite thing about your business in the post. Talk about some good word of mouth!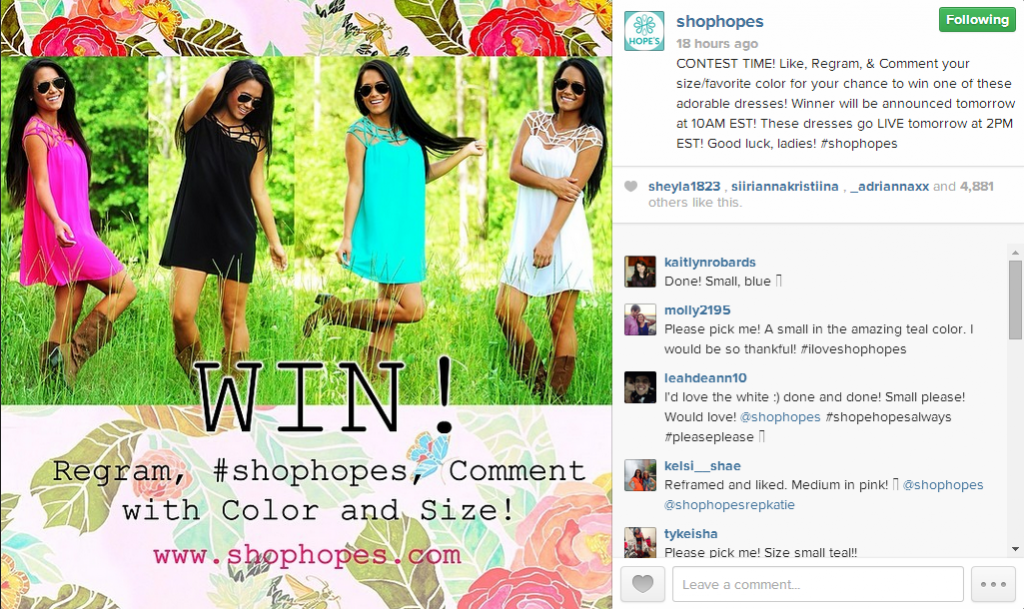 Your customers will be sure to jump at the chance to win your awesome prize, so plan a social media contest today and start boosting your social reach. Tailor these brainstorming ideas and examples to your store and the likes and interest of your customers. Most importantly, have fun and watch your following grow.