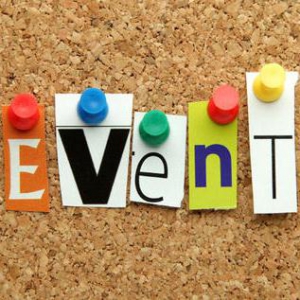 Have you ever found yourself in the midst of a marketing campaign promoting an upcoming event when you realize your results are nowhere near your target goal? You have built a marketing campaign and shared it with your social media community. You think you've done your best to reel in customers by posting the same message on your social media networks, but they just aren't taking the bait. What's the next step?
The key is to change it up! Don't think you've covered your bases by duplicating the message you sent through email for Facebook and Twitter. Your email holds a lot of information and should highlight every detail of your event. By sharing only your email on your social media networks, you run the risk of your customers tuning you out because they have been exposed to the same message three different times. Optimizing your message for each additional channel increases the likelihood that your customers will read each new post and retain the information. Think of how you use email, Facebook and Twitter on a personal level. What catches your attention? The same message on all channels or something unique each time? Most often, the answer is "something unique." Creating a unique message equals more engagement and retention.
Before and after
Now, you may ask, "how do I come up with content without using the same message as email?"  Something simple you can do is post and tweet a pre-event and post-event message. For a sneak peek before your actual event, post or tweet a teaser to generate excitement even before you send out an email highlighting the entire event. A picture is worth a thousand words and gains the most interaction on social media. Share a picture of your team transforming the store for the event or a picture of a grab bag the first 50 customers will receive (for Twitter, don't forget to use hashtags!). To keep the excitement going after the event, create a photo album on Facebook and post pictures you took during the event. You can even ask customers to name their favorite part of their experience. Customer interaction is key and their feedback may give you an understanding of what to do (and what not to do) for your next in-store event.
Include a Facebook Event
To take it a step further, you can also invite customers via Facebook's Events feature. You can simply create and share the event on your Facebook page with a message inviting your fans to join. Be sure to post updates, pictures and any important event details on this page as well. By joining, your customers can also check-in and tag themselves at your event.
Making the most of the event
How cool do you look posting or tweeting updates during your event? Even the social media un-savvy can easily snap a picture and showcase all the fun everyone is having! Keeping everyone up-to-date is especially key if you are having tastings or giveaways at certain times during your event.
Now that you know how to create a unique message for social media, start promoting!  We'd love to hear ideas that have worked for you and your event. Share your best practice tips with us in the comments.
If you're a SnapRetail customer, you can easily schedule a social media post promoting your event by following these instructions:
1. Log in to your SnapRetail account.
2. Hover on Create & Send –> Click Social Media Post.
3. Add text to include a description of a product, special offer or special event details.
4. Be sure to include a picture! You can easily choose a picture from your Image Library in your SnapRetail account by clicking Add Image and choosing from Vendor Images, My Images or Upload Your Own. Remember – you can use our mobile app to take a picture in your store and instantly upload it to your Image Library
5. For Twitter, be sure to include a hashtag, which will allow the tweet to appear when your customers search for that hashtag. Something like #spring is perfect.
6. Choose the time and date you wish to send out your social media post.
7. Click Submit!