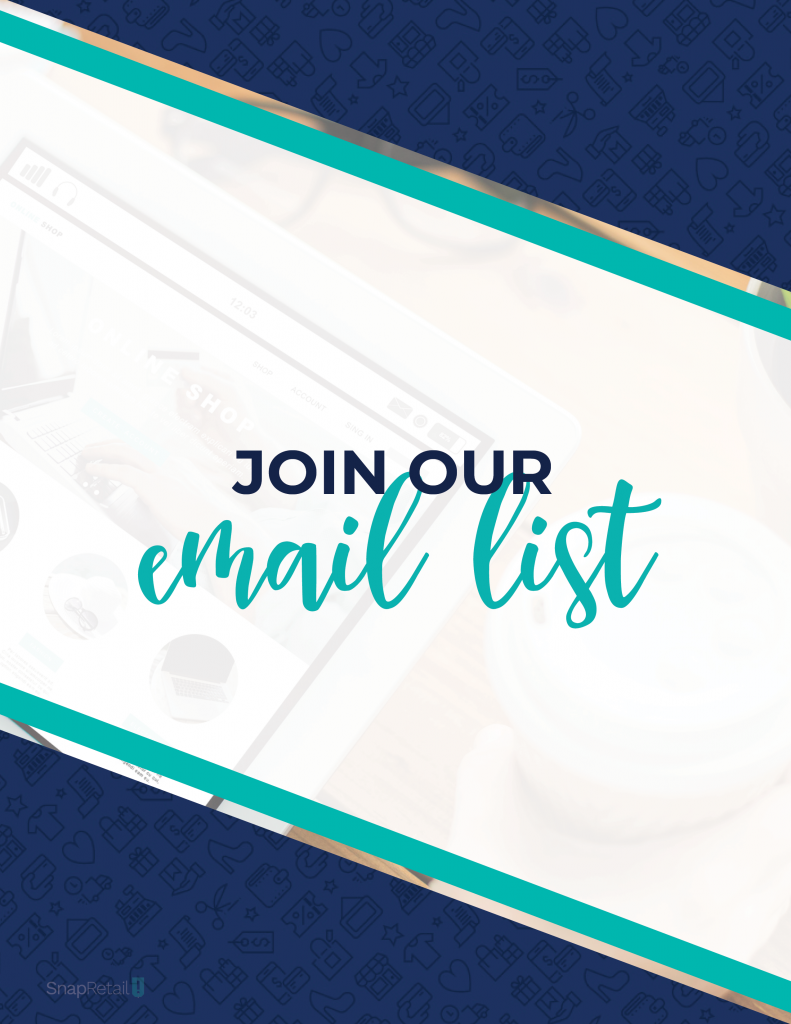 Why join the SnapRetail email list?
Our emails help you, the small business owner, maximize your online communication efforts and drive traffic to your store. When you sign up, you'll be the first to receive:
• Monthly Marketing Playbooks
• Webinar Invites
• FREE Resources & Downloads
• Featured Blog Posts & More!
Join our email list now: