Grow Your Small Business
Grow Your Sales with SnapRetail and Shopify
Sell Through Email, Social, and Online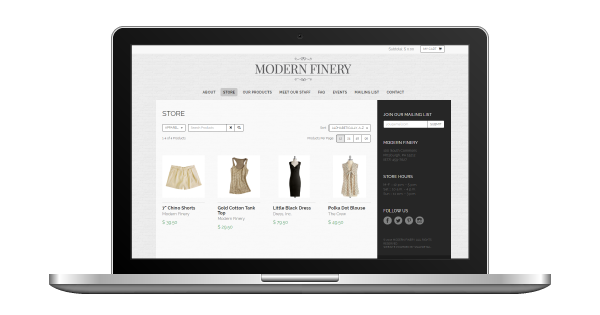 An e-commerce solution that's powerful and easy-to-use for your Small Business
Use SnapRetail's Shopify integration to send targeted emails based on buying behavior and purchase history. Sell products or services in email and on social with our powerful e-commerce solution.
Sell Through Email and Your Website
Selling through email is now easier than ever with the integration of SnapRetail and Shopify.
Sell through email
Simply click and drag our product widget into any email, select your product, and we will pull in all of the information automatically.
Sell online
Already have a SnapRetail website? We can get your products online in seconds and create an optimized store page for you.
Send Emails Based on Customer Behavior and Increase Engagement
Target and filter email lists based on buying behavior to increase engagement and keep valued customers happy.
Reward your best customers
Send tailored email promotions right to your best customers, giving them a VIP only promotion or special product announcement.
Re-engage customers
Re-engage customers who haven't purchased in awhile with a promotion or remind them of all the great products your store carries.
Use Your Shopify Product Images Anywhere. Anytime.
Showcase your products in an email and on Pinterest, Facebook, and Twitter. Your Shopify product images are automatically updated and organized for you. Simply open your SnapRetail photo library, select a product and you're done. No manual uploading required.
Start to Grow Your Small Business with SnapRetail + Shopify!