Find It. Schedule It. Pin It.
Schedule Your Pinterest Pins
Change How You Engage on Pinterest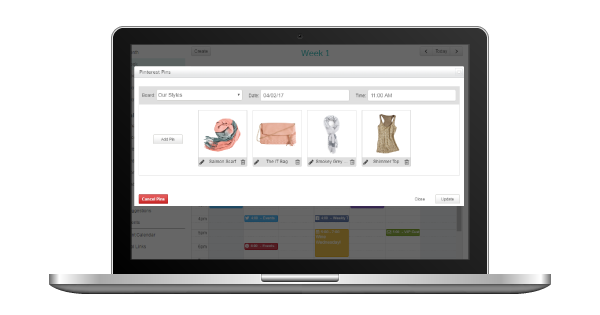 Grow your small business on Pinterest in less time
With over 70 million users and 50 billion pins across 1 billion boards, breaking through the clutter on Pinterest is critical to your success. With SnapRetail, you can easily schedule Pins and Boards to go live on Pinterest when your customers will be most active.
Schedule Pins and Boards on Pinterest
Schedule your Pinterest content to go live when your customers are most active.
Create and schedule board updates
Create new boards or schedule Pins to existing ones with just a few clicks.
Schedule single or multiple pins
Plan ahead by scheduling a single Pin or multiple Pins to go live when you want them to.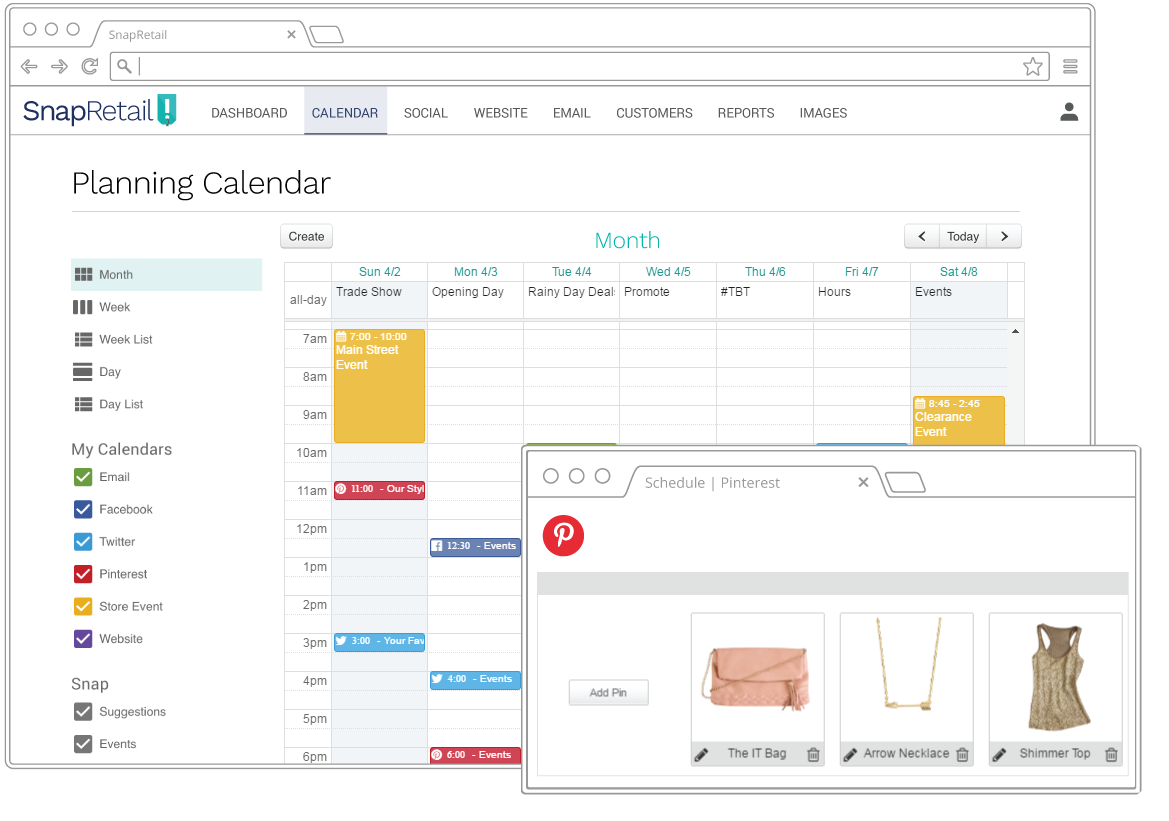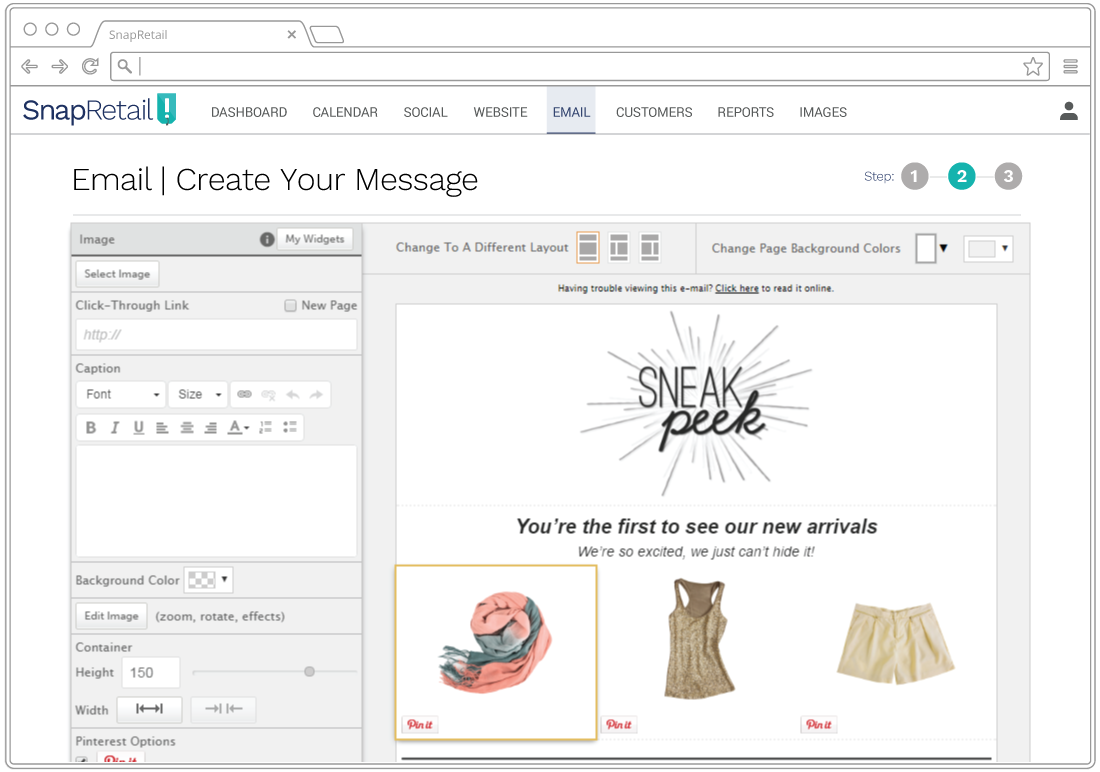 Use Your Pinterest Photos in All Your Marketing
Your pins reflect your brand so why keep them exclusive to Pinterest?
Use your Pins in all your social media
Your Pins look amazing, so share them with your customers on Facebook and Twitter with one click in SnapRetail.
Add Pins to your emails
Promote your Pins through email and let your customers Pin them to their boards right from the inbox.
Track Your Pinterest Success with Reporting
Scheduling is just the start to your Pinterest marketing strategy with SnapRetail. See your success grow… one pin at a time!
Watch your Pinterest profile grow
Use Pinterest reporting to track your growth and see which pins were successful. Maximize your engagement and online strategy.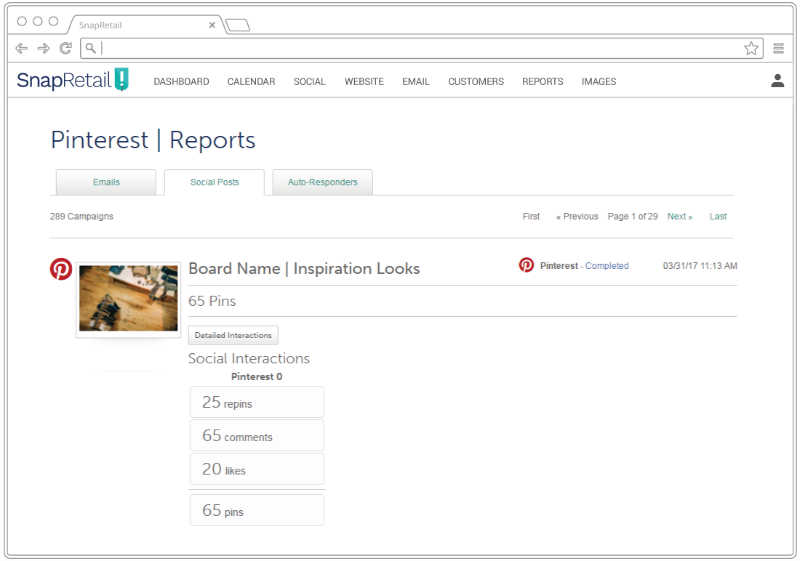 Schedule Pins Today with SnapRetail