Become A SnapRetail Affiliate
Join an affiliate network that pays you and helps your small businesses grow

We provide the essential online marketing tool designed for small business. Your clients will be able to manage their online marketing easier than ever before with SnapRetail.

We want to make our relationship with you mutually beneficial. SnapRetail has worked with thousands of small business owners and we'll brainstorm on shared content to promote your services to them.

We've created a commission structure for all of our affiliates based on the number of accounts referred. Earn a discount on your subscription price of every customer you refer.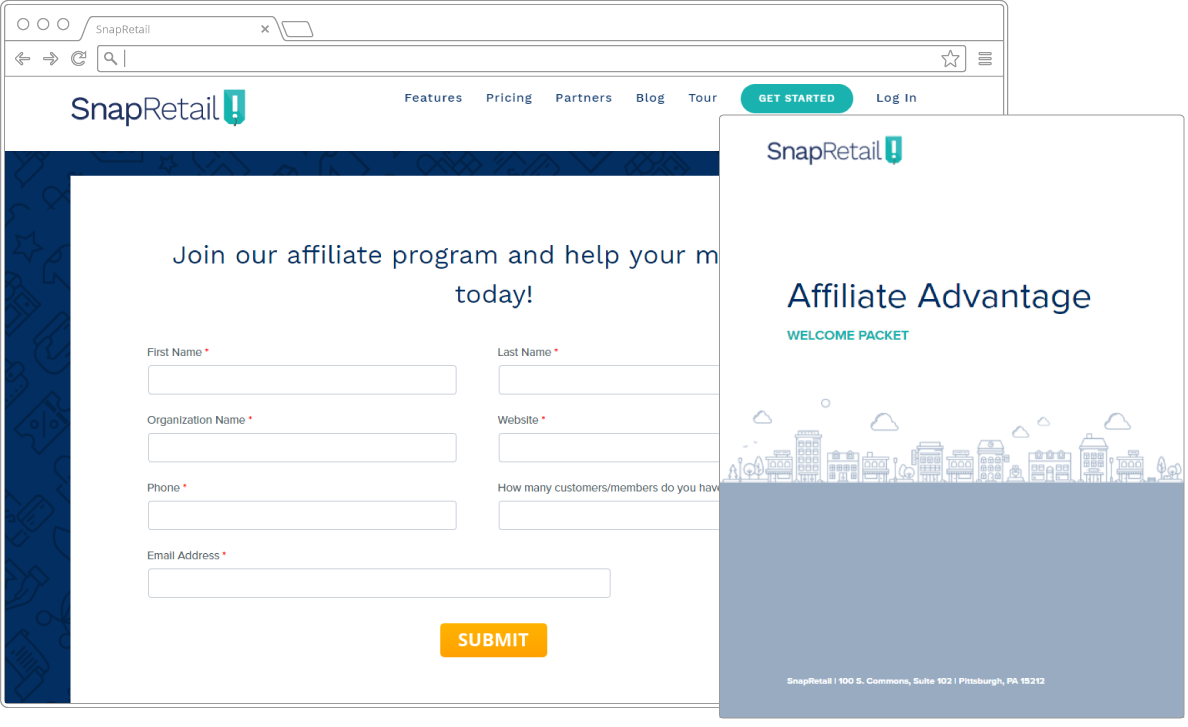 Register Your Affiliate Account
Fill out our form and let us know a little about your business to join our network of hundreds of affiliates.
A fast onboarding experience
Once we receive your application we'll contact you to finalize our affiliate agreement quickly.
2. Share Our Solution
Once you've signed up as an affiliate, start spreading the word to all of your members and help your community grow.
Pre-created content
We deliver marketing educational pieces, print flyers, downloads and more to help educate your members about SnapRetail and small business marketing.
A discounted subscription
We give you access to SnapRetail's powerful email editor, scheduling calendar, and templates to help market to your members.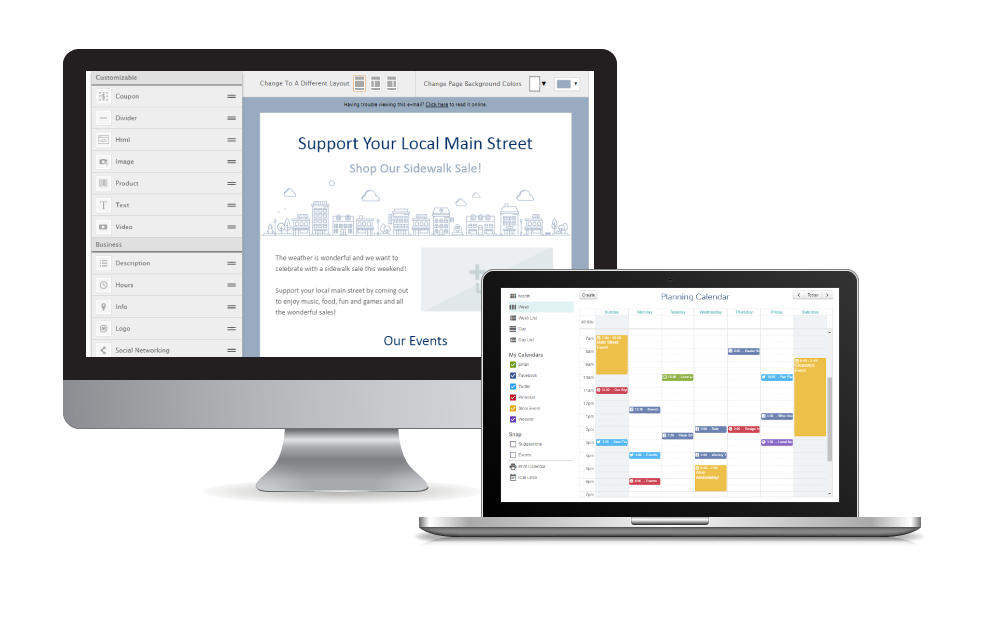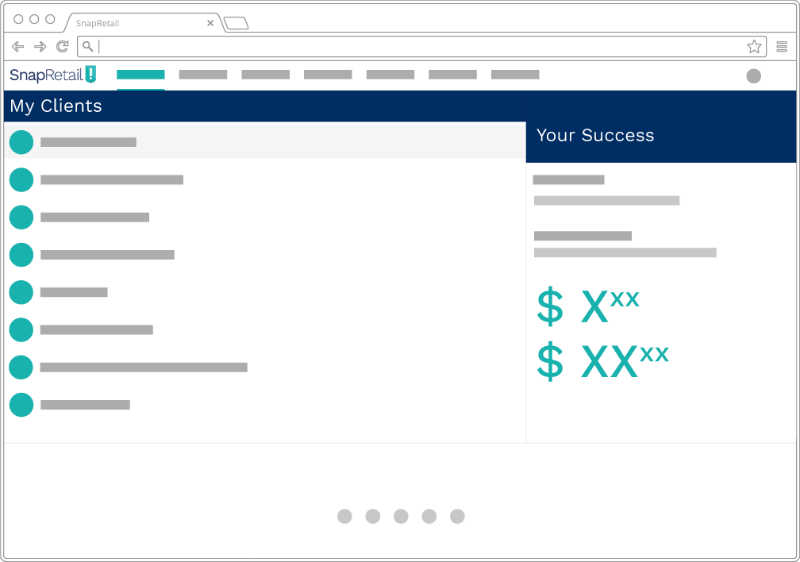 3. Enjoy Your Earnings
Earn a commission for every client that you refer to SnapRetail – for as long as they are a member.